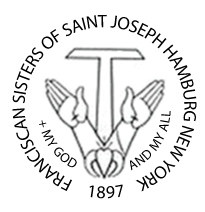 Franciscan Sisters of St. Joseph
Called by God into the Fraternity of Francis, we live in Simplicity, Servanthood, and Joy, renewing the spirit of Mother Colette Hilbert, "In all things Charity."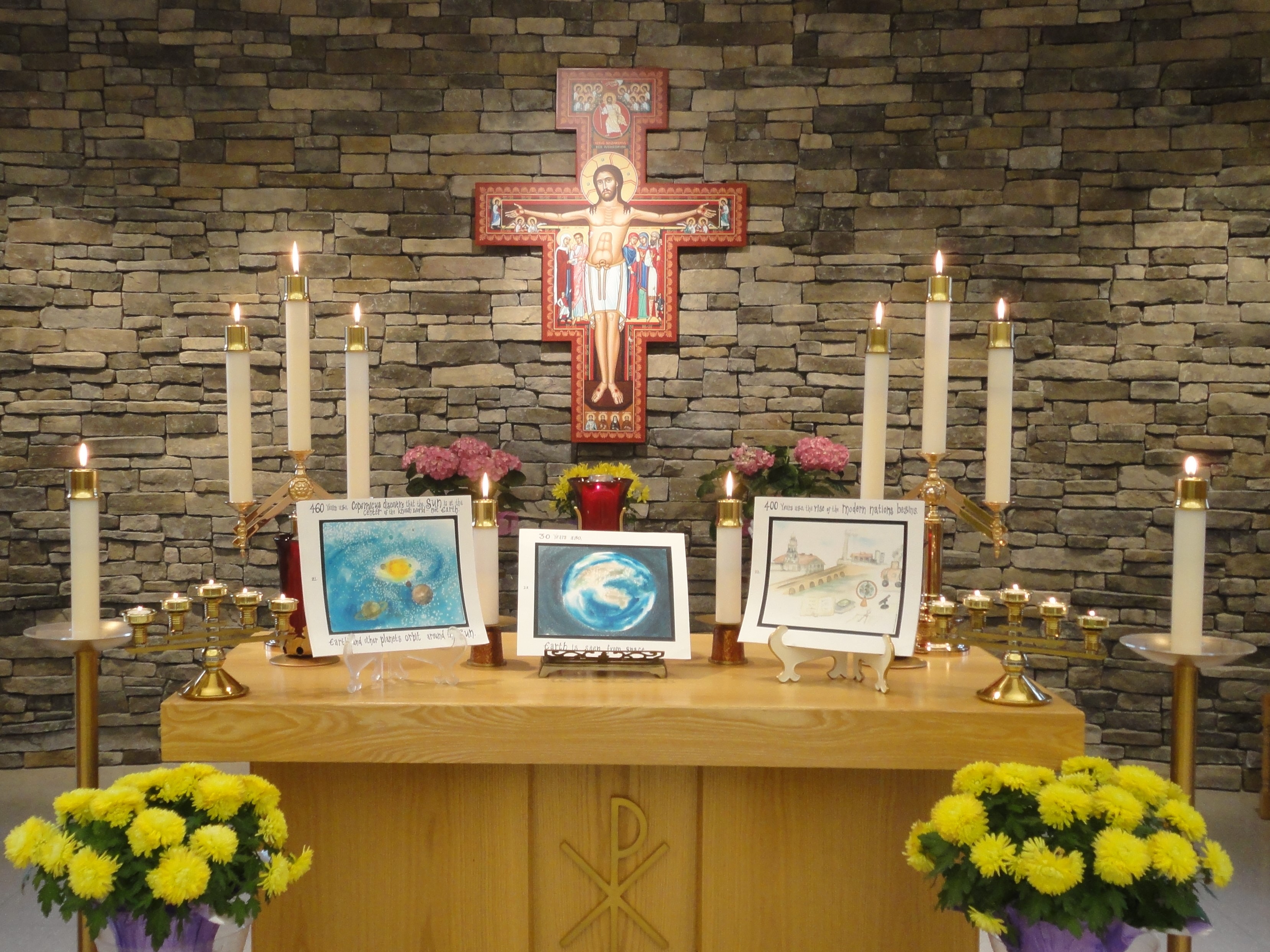 We continue to celebrate the Easter Season remembering the New Life Jesus calls us to. What a perfect time to celebrate Earth Day – a day dedicated to caring for God's wonderful gift of creation. If you want to learn more about others who are caring for creation go to Catholic Climate Global Movement
Our Mission & Vision
Helping to connect people to faith
We, the Franciscan Sisters of St. Joseph,
witness the Gospel in joy and peace,
committed to prayer, service, and care for all creation.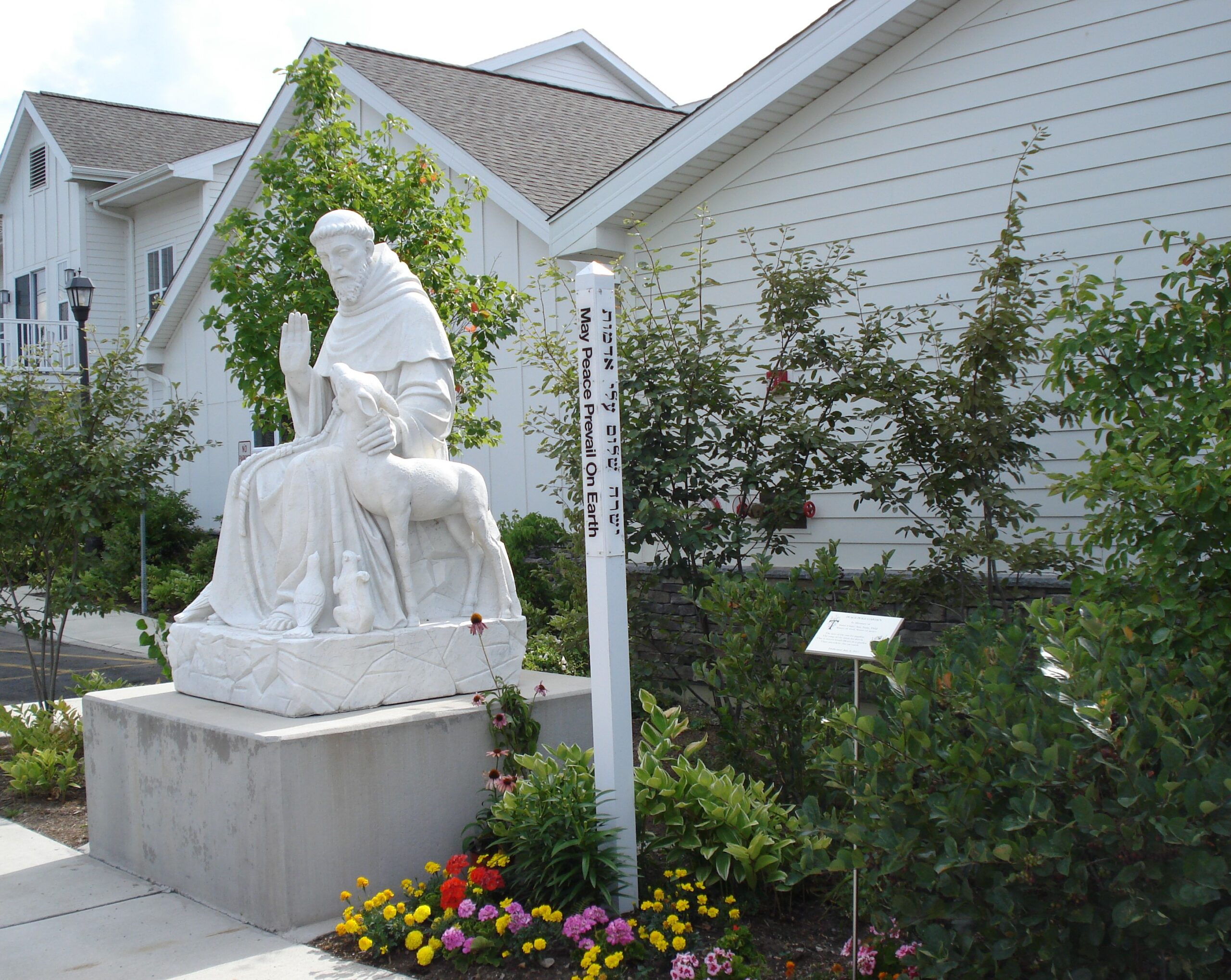 Monthly Reflection
from Laudato Si: Care for Our Common Home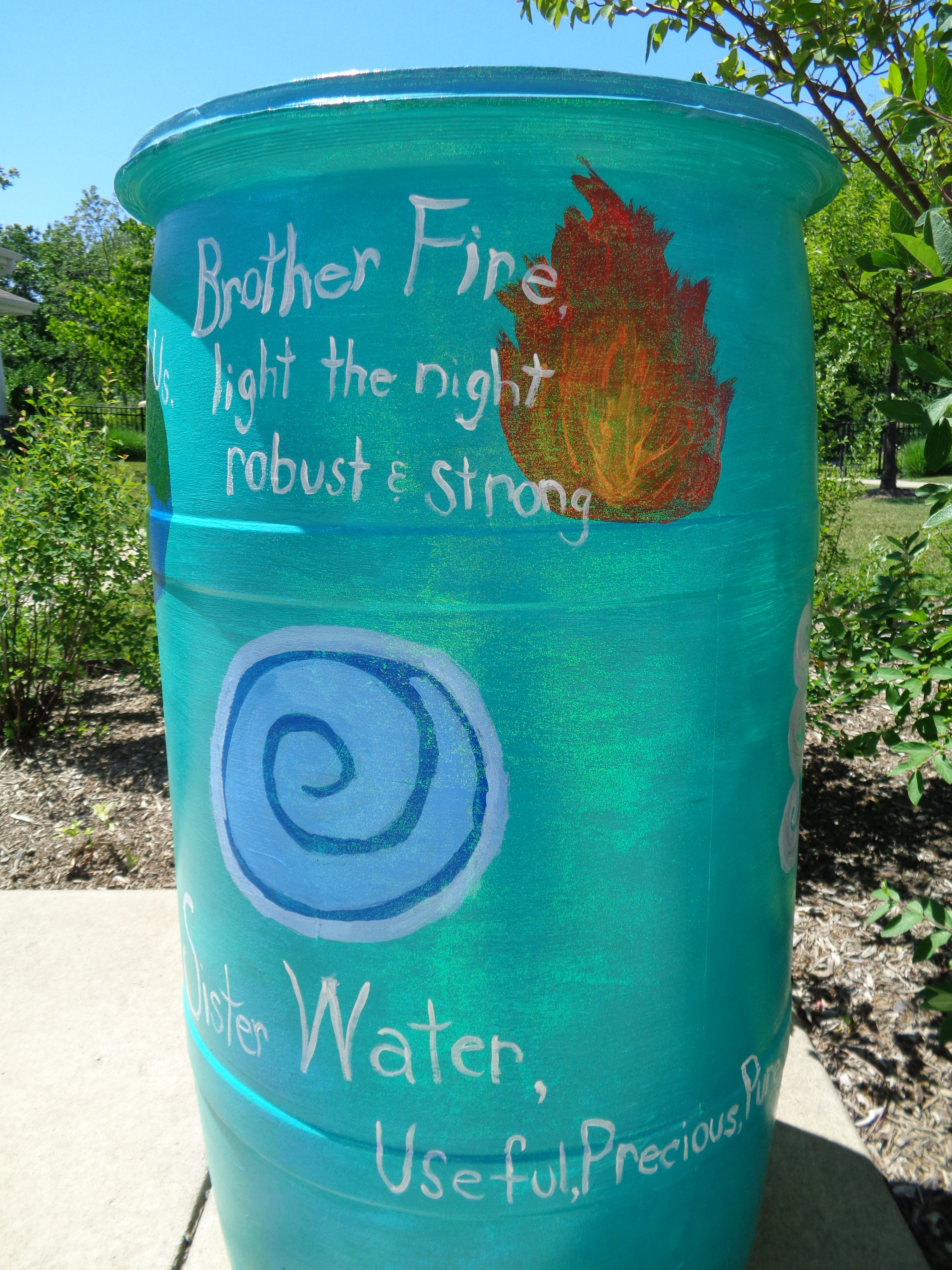 Care for Our Common Home
The art classes at Immaculata Academy knew the Sisters' Franciscan Spirit and their deep concern for God's gift of creation. They purchased a rain barrel and painted it using St. Francis' Canticle of Creatures as their theme. The rain barrel is now in the garden that the Sisters use to plant vegetables and flowers.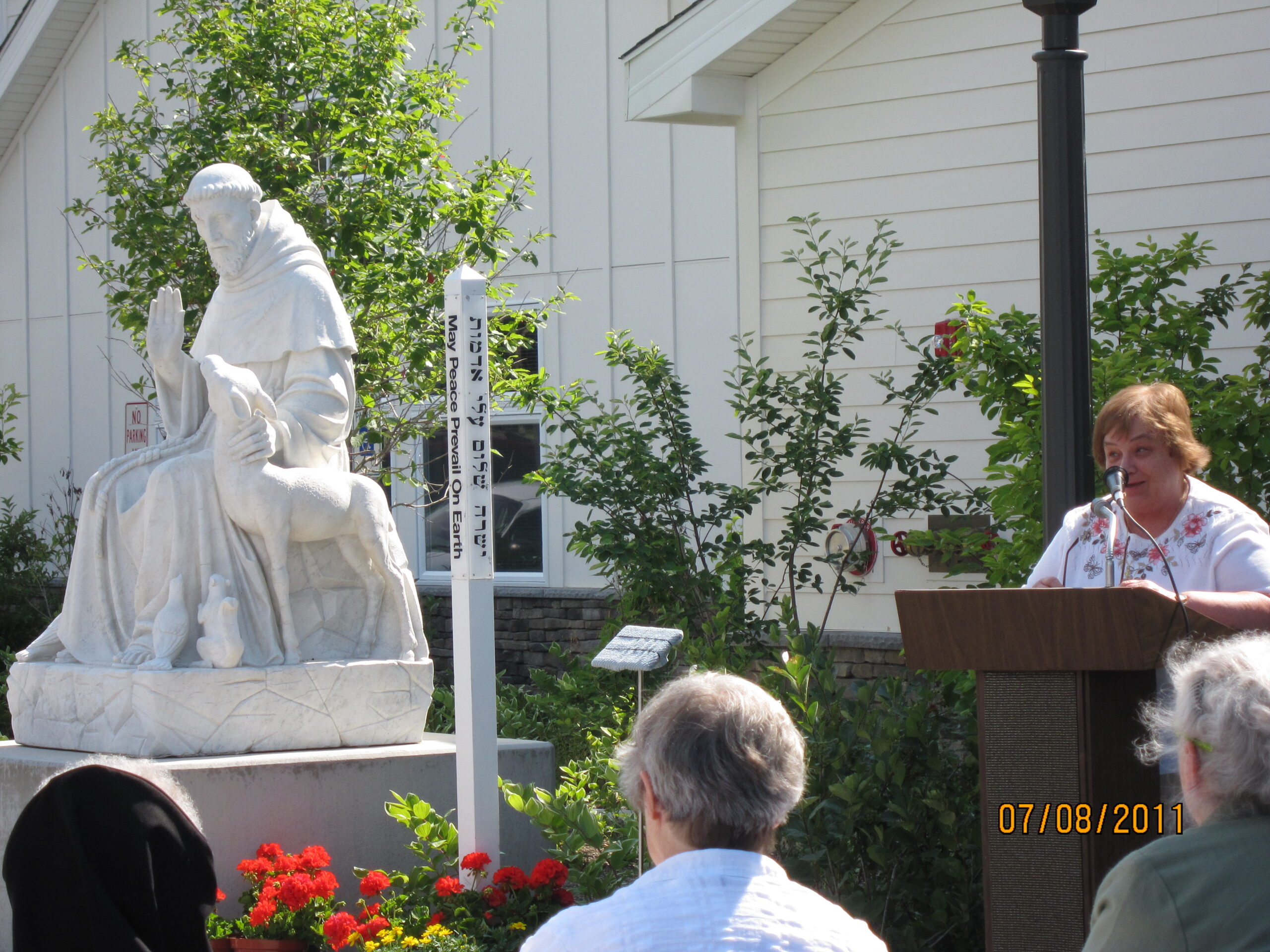 "If you want peace, care for creation."
The quote above is from Pope Benedict XVI.
Since living at St. Francis Park the Sisters have offered an annual prayer service around the Peace Pole in front of our home. This picture is from 2011 when we dedicated the plague next to the Peace Pole to Sr. Claire Ann Torla, FSSJ who had a love of gardening and creation. Sr. Claire Ann was a peaceful presence to us all.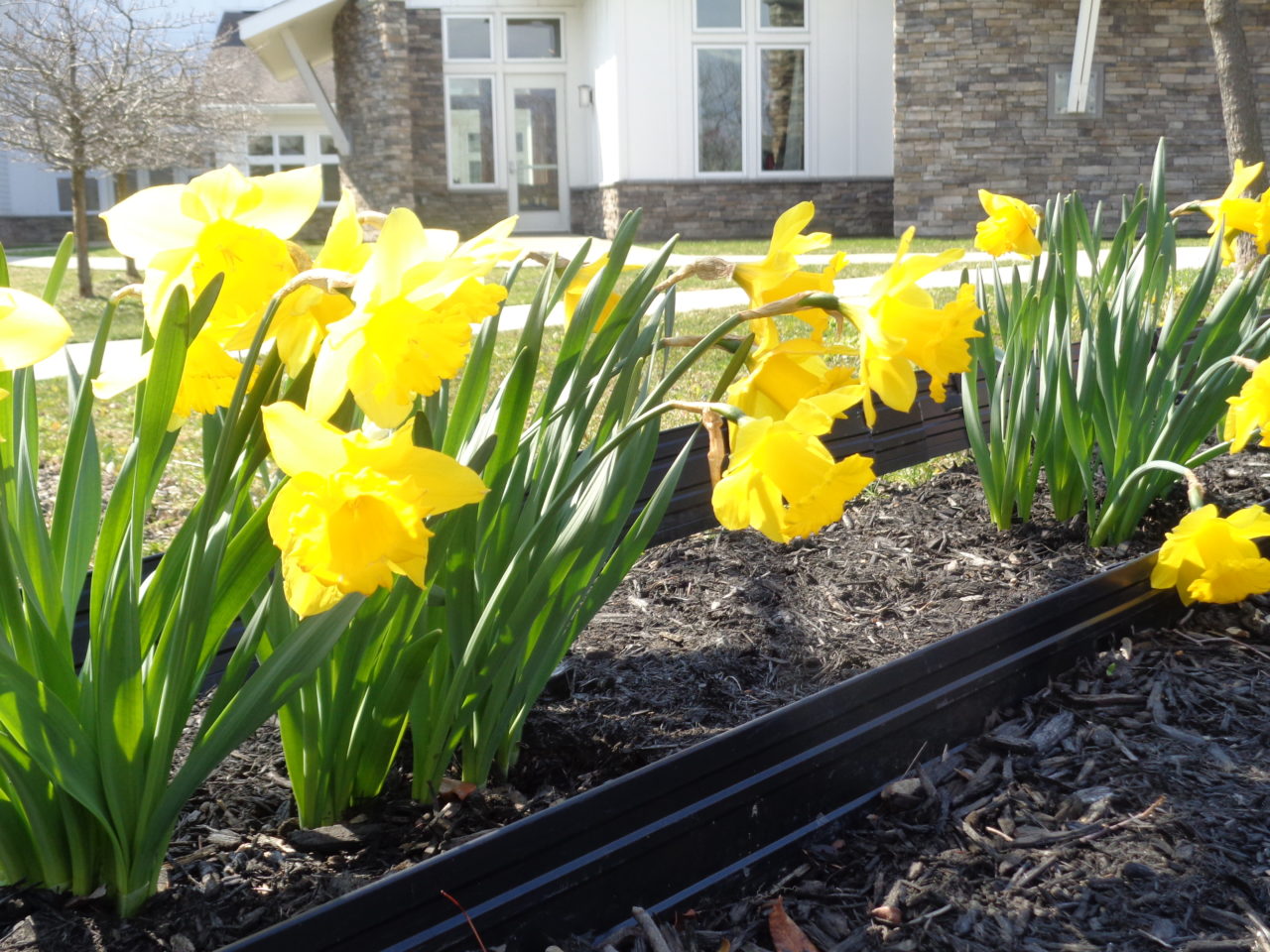 St. Francis Park Earth Week
At St. Francis Park we are celebrating Earth Week, April 18-24. There will be:
*an intention to care for creation every day at Mass,
*a special display in the Library featuring book on
the topic of caring for creation
*a special ambiance in chapel,
*a renewal of our commitment to recycle.
What We Do
Ways to Get Involved.
Learn About Franciscan Spirituality
Prayer ~ Reflection
Remembrance Garden
– A place that offers opportunities for prayer and quiet reflection.
Plan a Visit
©2020 Franciscan Sisters of Saint Joseph
5229 South Park Avenue, Hamburg, NY 14075
All rights reserved. No content or images may be reproduced in any form without permission.