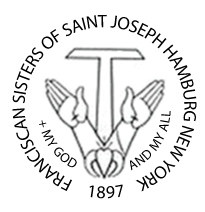 Franciscan Sisters of St. Joseph
Called by God into the Fraternity of Francis, we live in Simplicity, Servanthood, and Joy, renewing the spirit of Mother Colette Hilbert, "In all things Charity."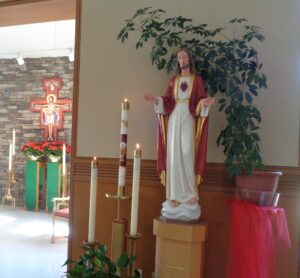 June is the month we remember Jesus' unfailing love for us in the devotion to the Sacred Heart.  Let us pray that we grow in love by loving those whom we may see as different from us, yet, Jesus has made them our sisters and brothers.
Our Mission & Vision
Helping to connect people to faith
We, the Franciscan Sisters of St. Joseph,
witness the Gospel in joy and peace,
committed to prayer, service, and care for all creation.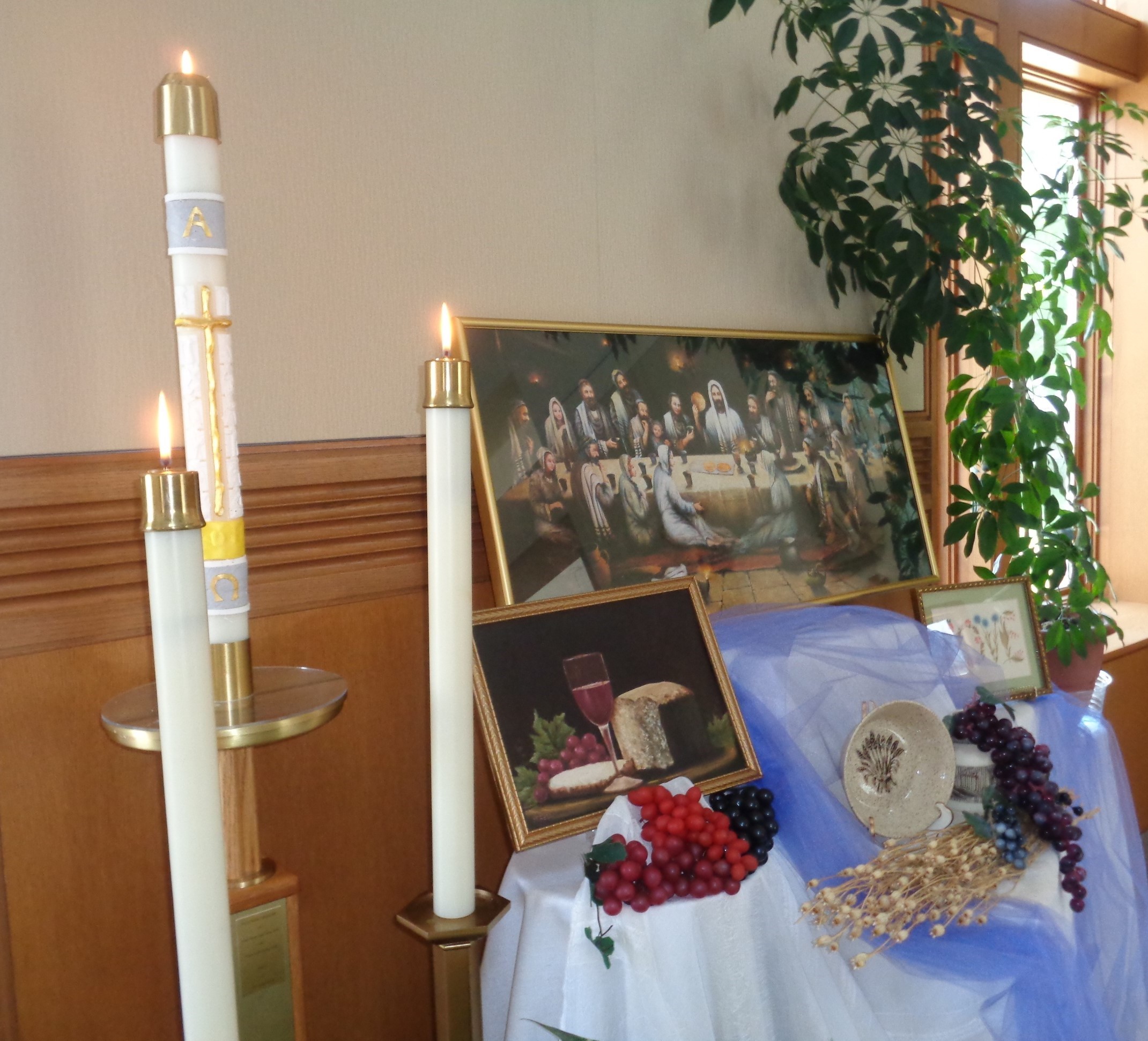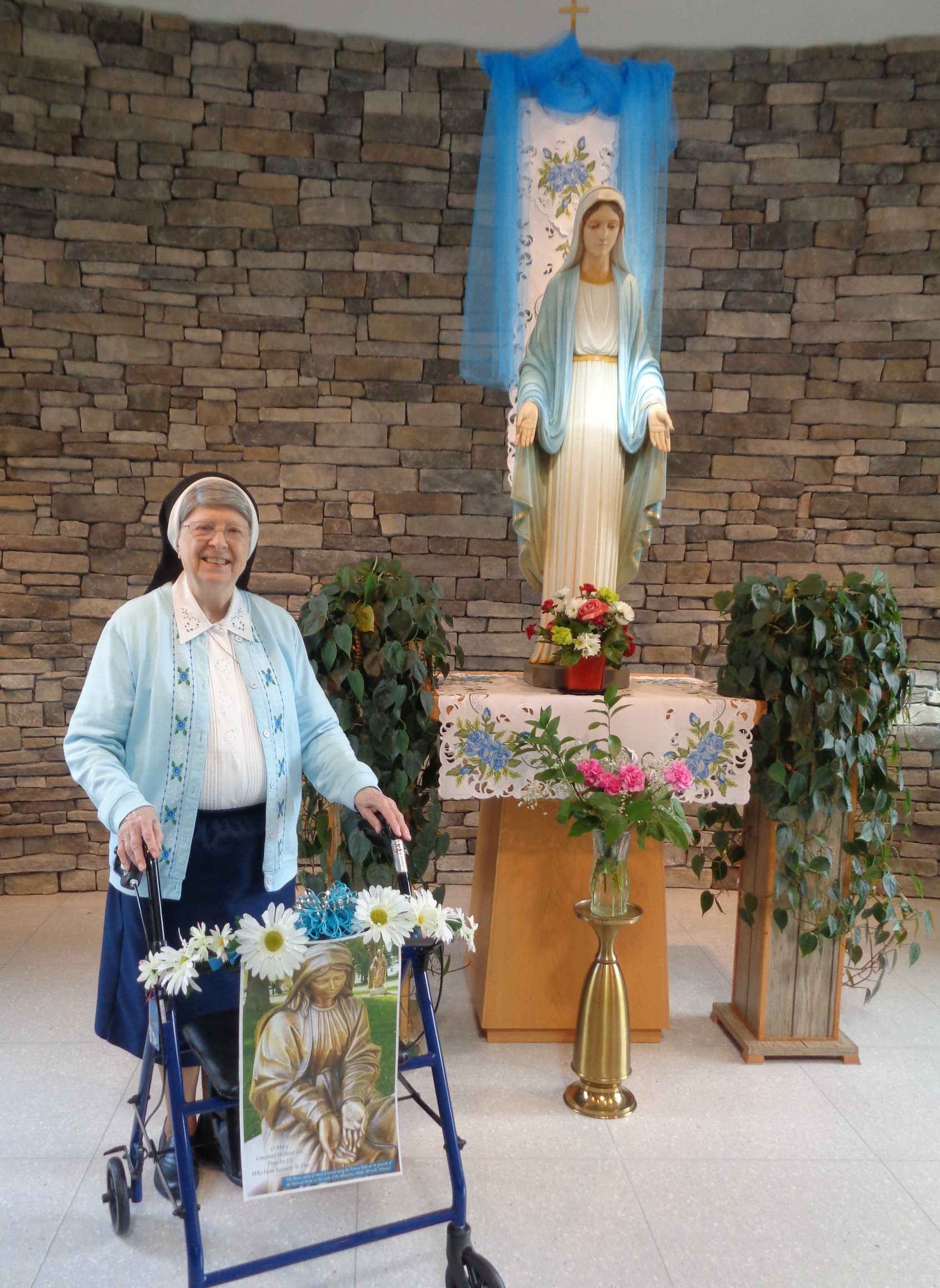 Sr. Alexine Machowicz, FSSJ
Sr. Alexine is filled with the energy of love and sharing with others.  She is such a blessing to all of us here at St. Francis Park.  Sister Alexine helps us to celebrate all holydays and holidays by decorating her walker and brightening our day.  Every Monday, Wednesday and Friday morning she brings some of the Sisters to chapel to sing God's praises.  Some of Sister Alexine's pupils from her first grade classes write to her and she, herself, is known as the "great communicator" as she connects with people through her ministry of writing.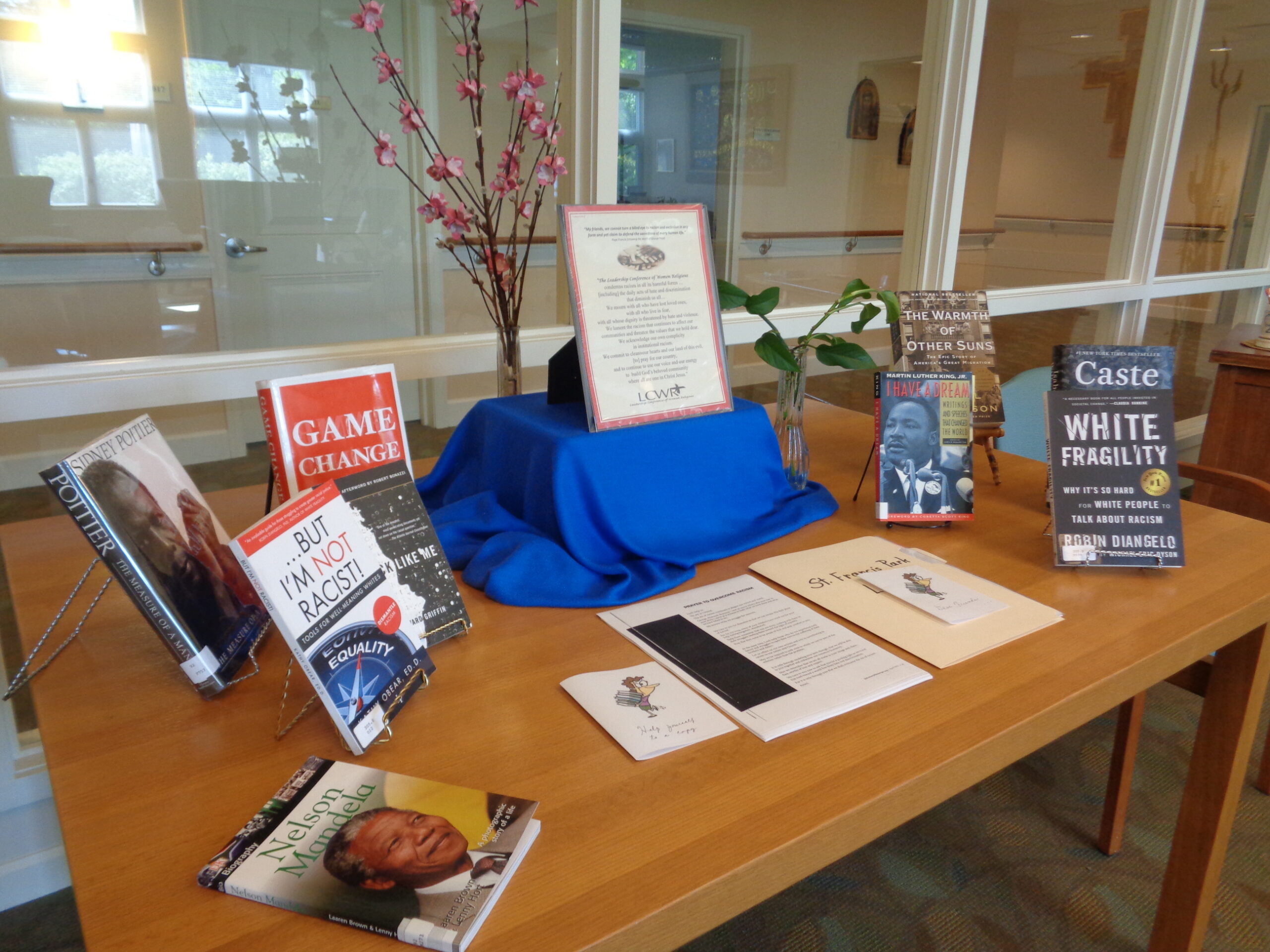 Do Our Hearts Burn with Love?
Following in the footprints of St. Francis, the Franciscan Sisters of St. Joseph are opening our minds and hearts to spread God's unconditional love for all people by learning more about implicit bias and racism in our time.  Sr. Joyce Kubiniec, our FSSJ librarian, created this display and shared with us the Leadership Conference of Women Religious' statement on racism.  Some of the most up-to-date books on these topics are available in our library.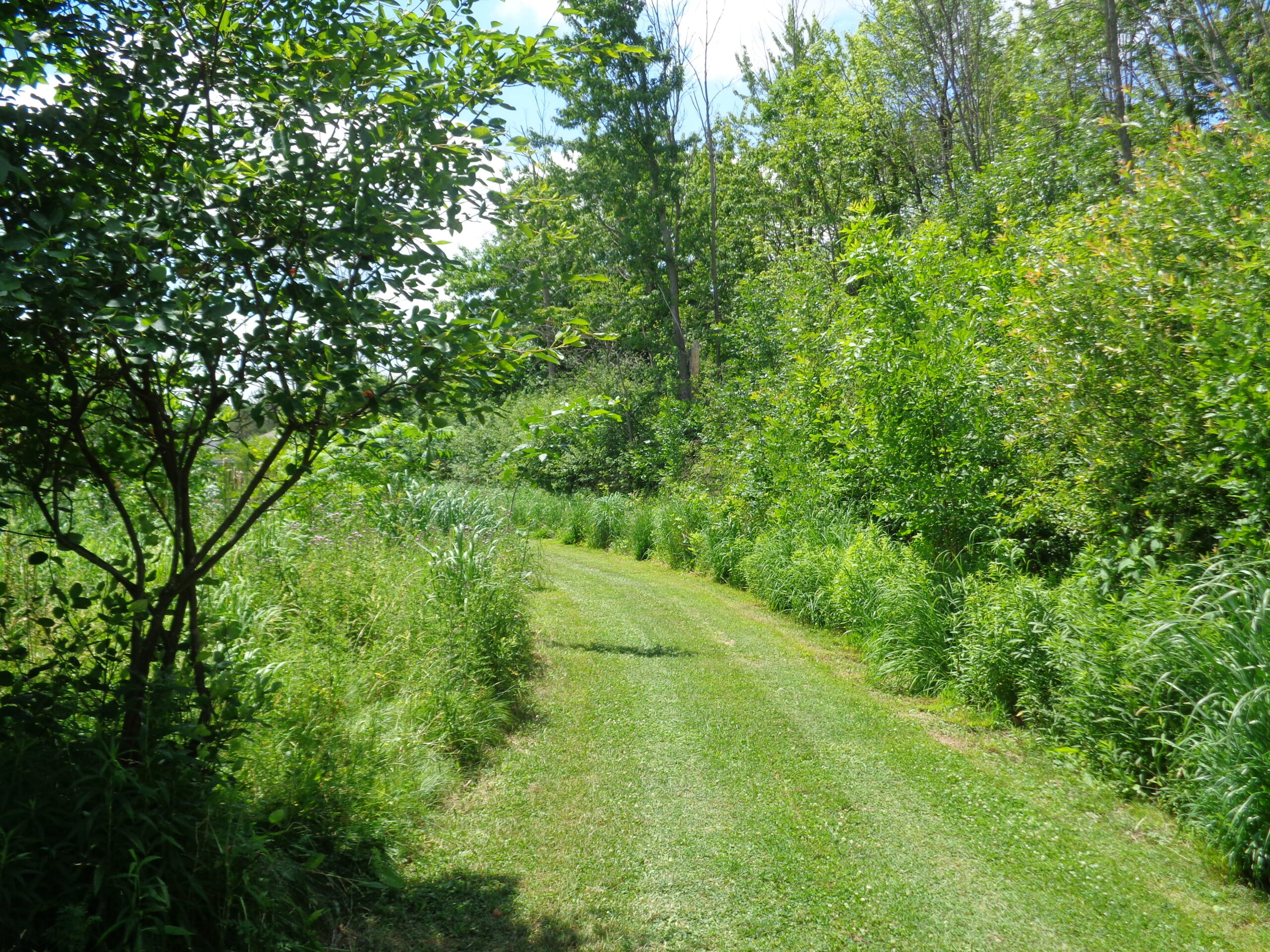 The Choices We Make
This picture shows the beginning of a path into a nature walk we have here at St. Francis Park. The paths we choose to take in life can lead us to peace and love or to fear and anger. May our choice to take time with God's wonderful gift of creation help us to grow in peace and love.
What We Do
Ways to Get Involved.
Learn About Franciscan Spirituality
Prayer ~ Reflection
Remembrance Garden
– A place that offers opportunities for prayer and quiet reflection.
Plan a Visit
©2020 Franciscan Sisters of Saint Joseph
5229 South Park Avenue, Hamburg, NY 14075
All rights reserved. No content or images may be reproduced in any form without permission.