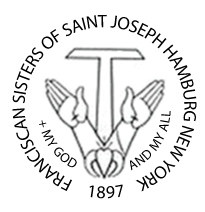 Franciscan Sisters of St. Joseph
Called by God into the Fraternity of Francis, we live in Simplicity, Servanthood, and Joy, renewing the spirit of Mother Colette Hilbert, "In all things Charity."
Times of Celebration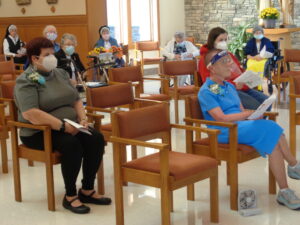 New FSSJ Associates – click on Associate Program at the top of this page for more
Click on Current News at the top for more on:
New Associates' celebration
Brother Mickey McGrath helps the Hilbert
community create work of art around the words,
"In All Things  Charity"
 Hilbert College honors FSSJ Legacy
 And much more!
Our Mission & Vision
Helping to connect people to faith
We, the Franciscan Sisters of St. Joseph,
witness the Gospel in joy and peace,
committed to prayer, service, and care for all creation.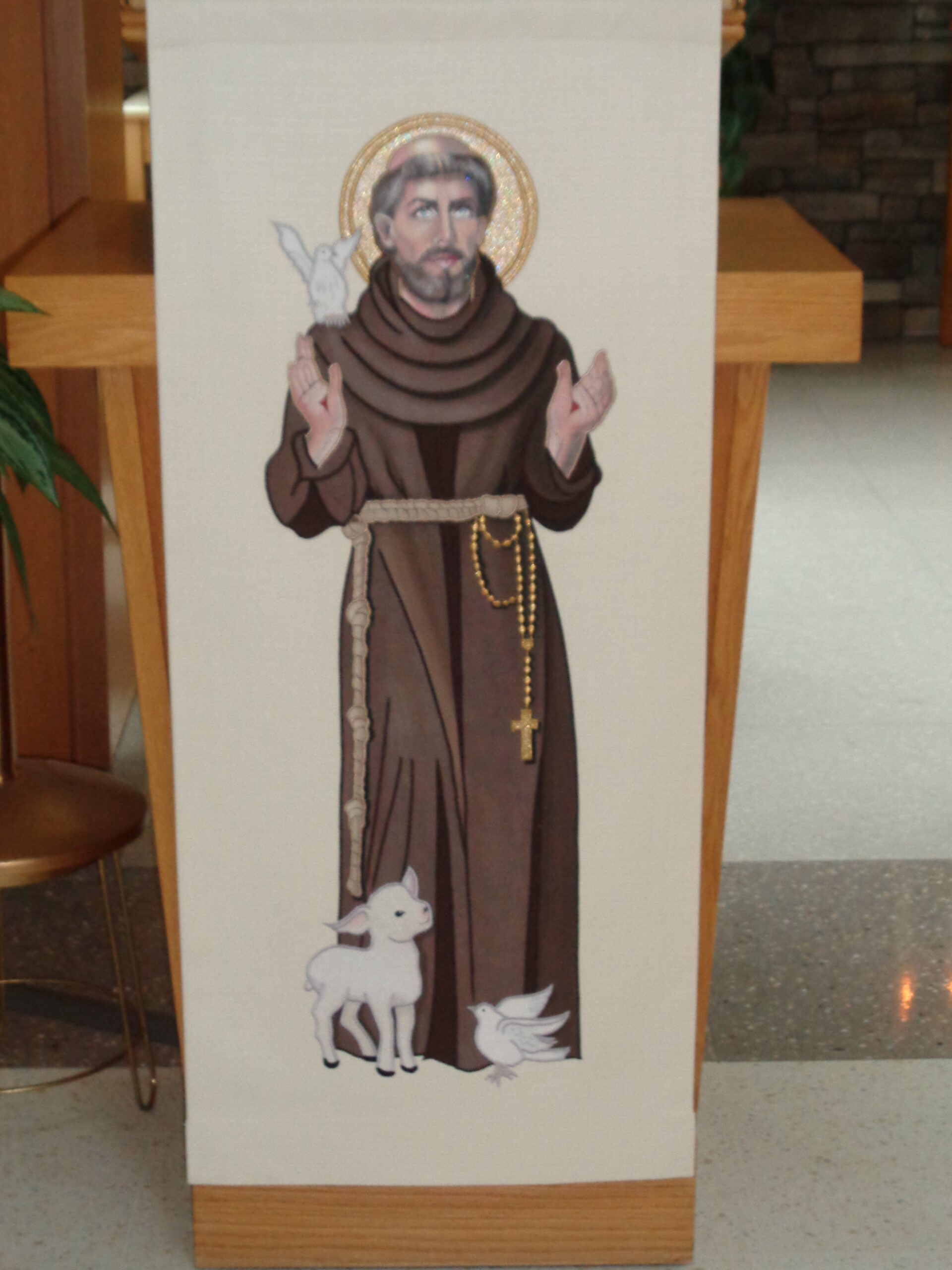 Monthly Reflection
St. Francis by Sister Ann Lyons, FSSJ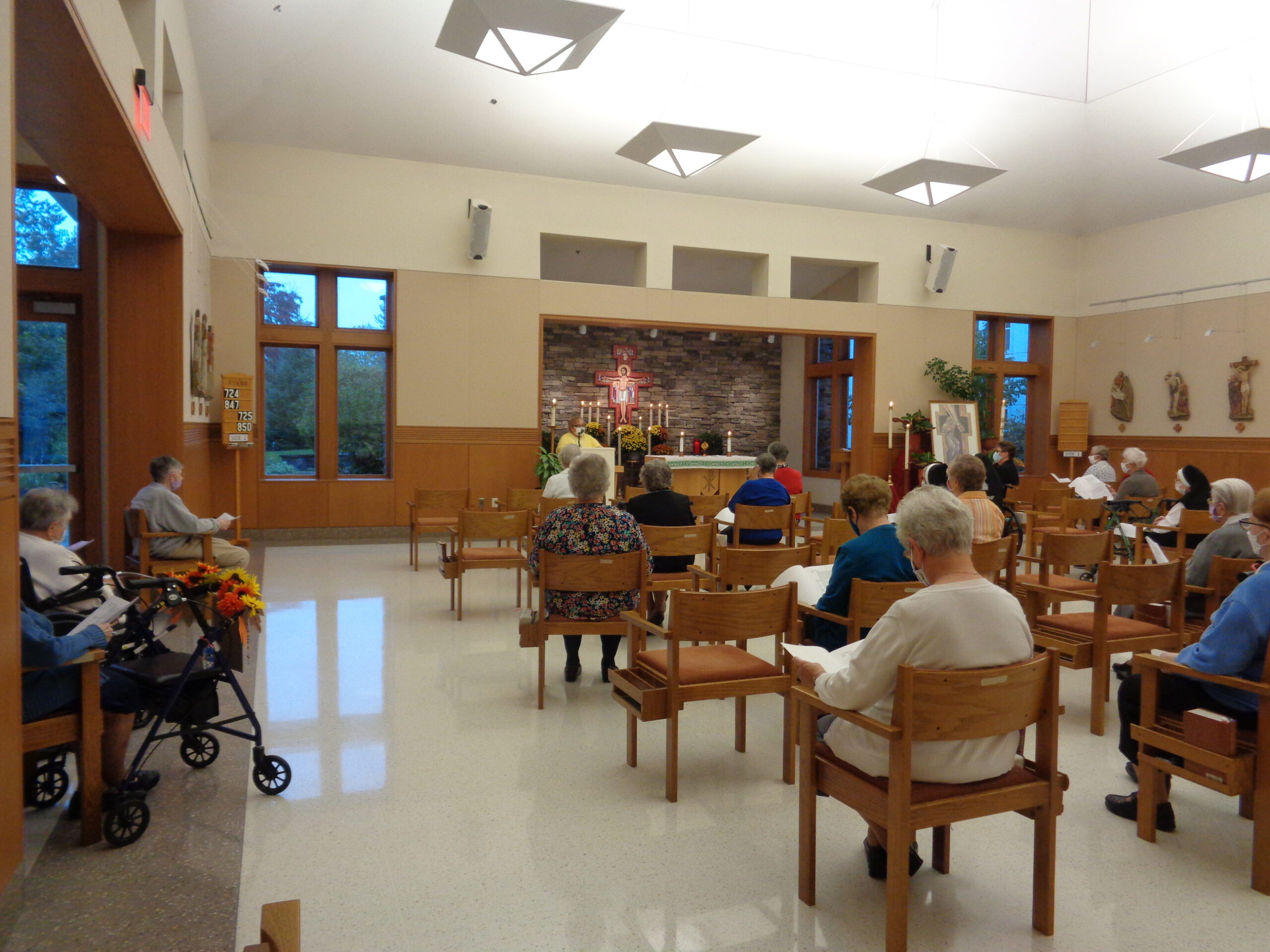 Transitus
Franciscans throughout the world celebrate the transition of St. Francis from life on Earth to life in heaven as he faced, peacefully, Sister Death.  The Sisters and other residents at St. Francis Park came together to remember the gift of St. Francis' life to us as well as to honor his peace and joy as he faced Sister Death.   "Be praised, my Lord, for our Sister Death, whom we must all face."  Canticle of Creation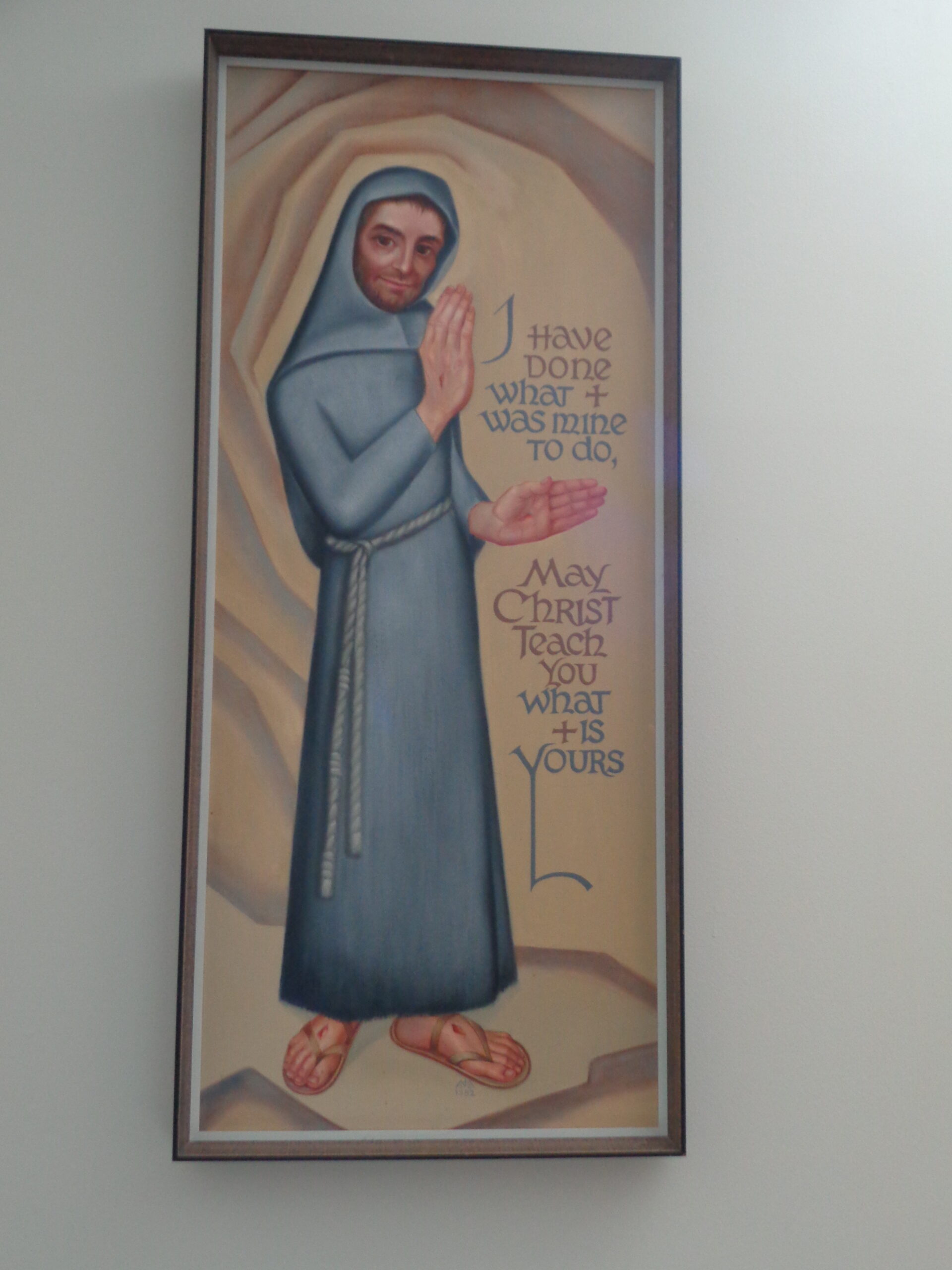 "I have done what was mine to do..."
Sr. Geraldine Rutkowski, FSSJ created this picture of St. Francis using one of his most famous quotes.  St. Francis wanted others to listen to Christ Jesus and always pointed to him in his words, actions and prayers.  We, in our time, need to learn what Christ is teaching us to do.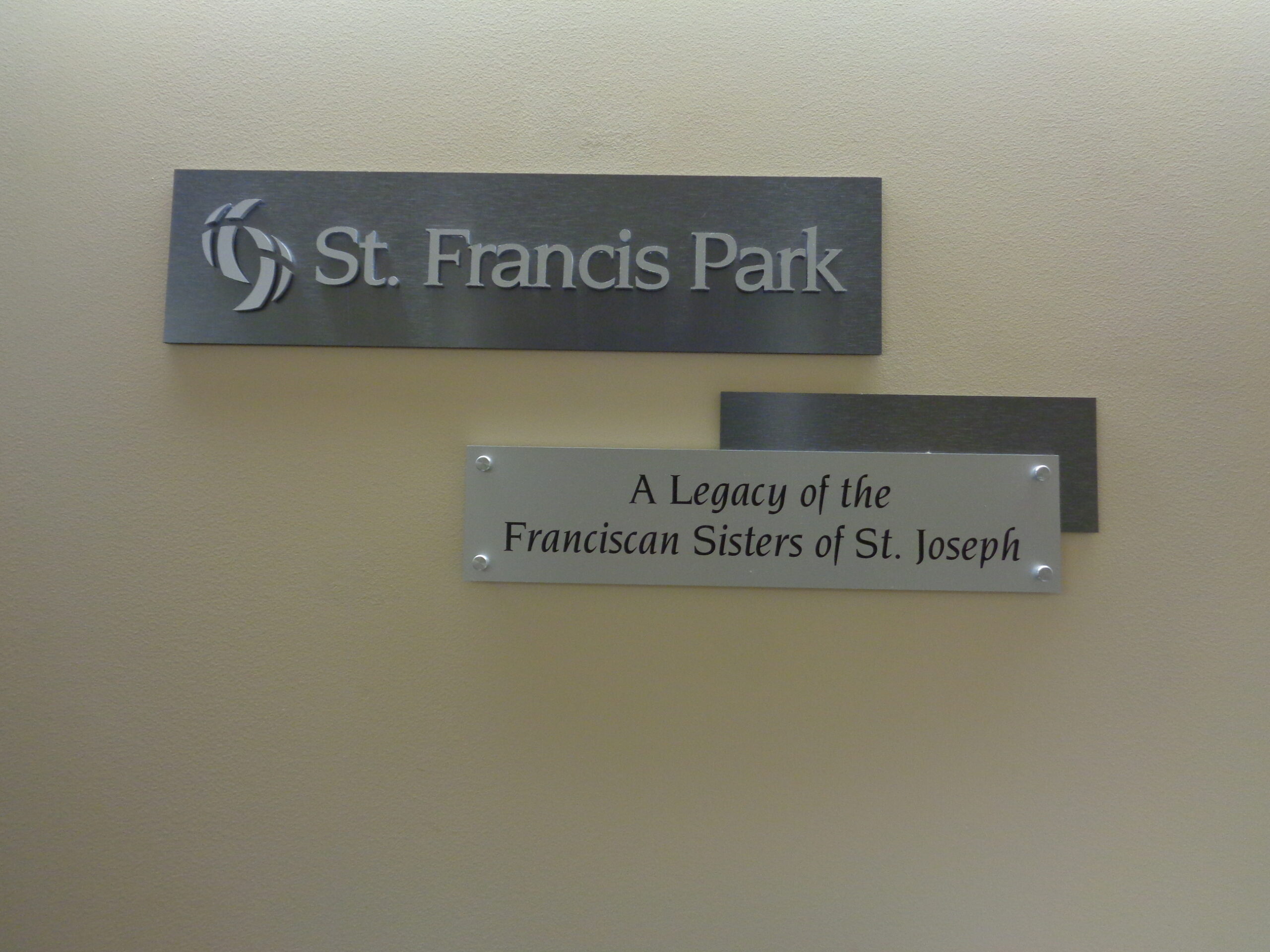 FSSJ Legacy
In 2017 FSSJ and Catholic Health of Western New York came to an agreement that Catholic Health would own and care for our home, St. Francis Park.  These are words of Joyce  Markiewicz, Executive Vice President and Chief Business Development Officer, who created the opportunity for Catholic Health and FSSJ to continue to serve God's people.  "Throughout our journey we have been faced with many obstacles but through it all we have never lost sight of the legacy of the Franciscan Sisters that we wish to honor nor the dignity, autonomy and independence that we know we can provide to the seniors that will come to reside on this beautiful campus. This has truly been a labor of love, not just for me but for all of us that have had the opportunity to walk these halls and see the vision for the future. As stated by Sr. Ann Marie, 'It is time to bring our mission inward by opening our home to others.'  These words have become our guiding principles. Our Vision for St. Francis Park is clearly in sight. We thank the Franciscan Sisters for all they have done in their past but even more so for trusting Catholic Health with their future."
What We Do
Ways to Get Involved.
Learn About Franciscan Spirituality
Prayer ~ Reflection
Remembrance Garden
– A place that offers opportunities for prayer and quiet reflection.
Plan a Visit
Associate Program
The call to our Associate Program
Our FSSJ Associates are women and men who desire a deeper Christian spirituality in relationship with the Franciscan Sisters of St. Joseph. Associates and Sisters together become an effective visible presence of Gospel living as sisters and brothers to all of God's creation.
Eligibility
• Women and men, married or single, 21 years of age or older of any Christian denomination
• Must be spiritually, physically, and mentally capable of sharing the mission of the Franciscan Sisters of St. Joseph
After a period of formation, these persons make a formal commitment, in association with a local community, to support the values, charism, and vision of Mother Colette Hilbert as well as participate in the corporate mission of the Church.
For more information contact:
Sr. Michael Marie Jordan, FSSJ
Director Associate Program
5229 South Park Avenue
Hamburg, NY 14075
Phone: (716) 649-1205
Fax: (716) 202-4940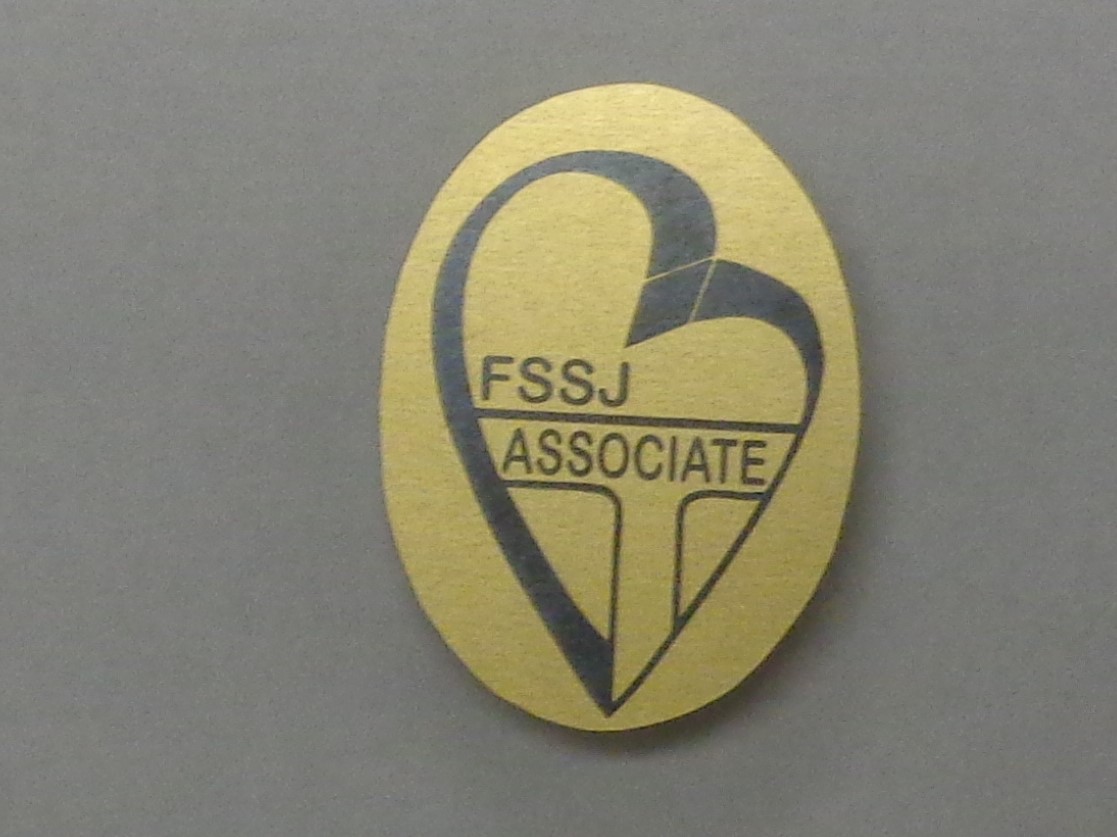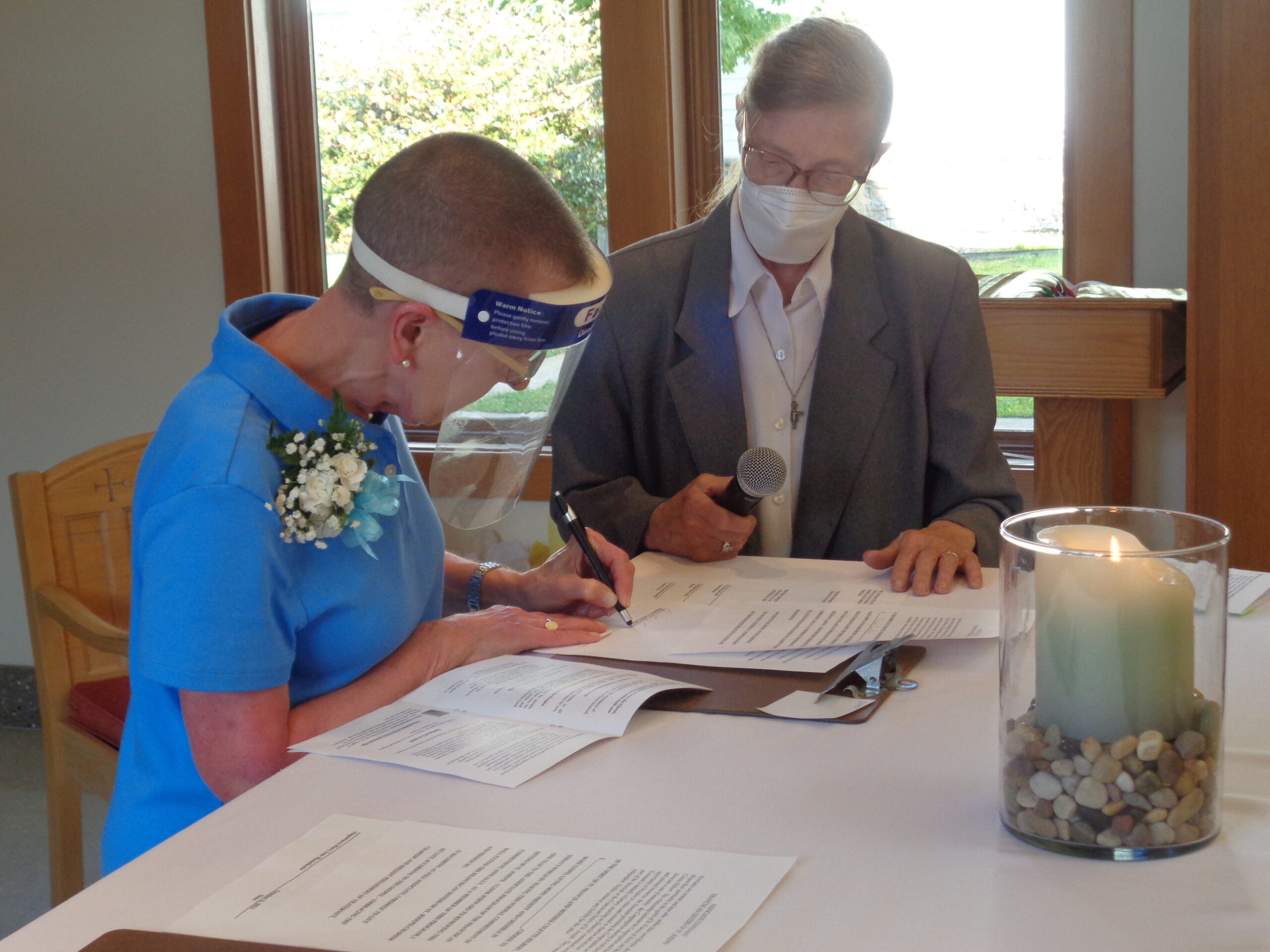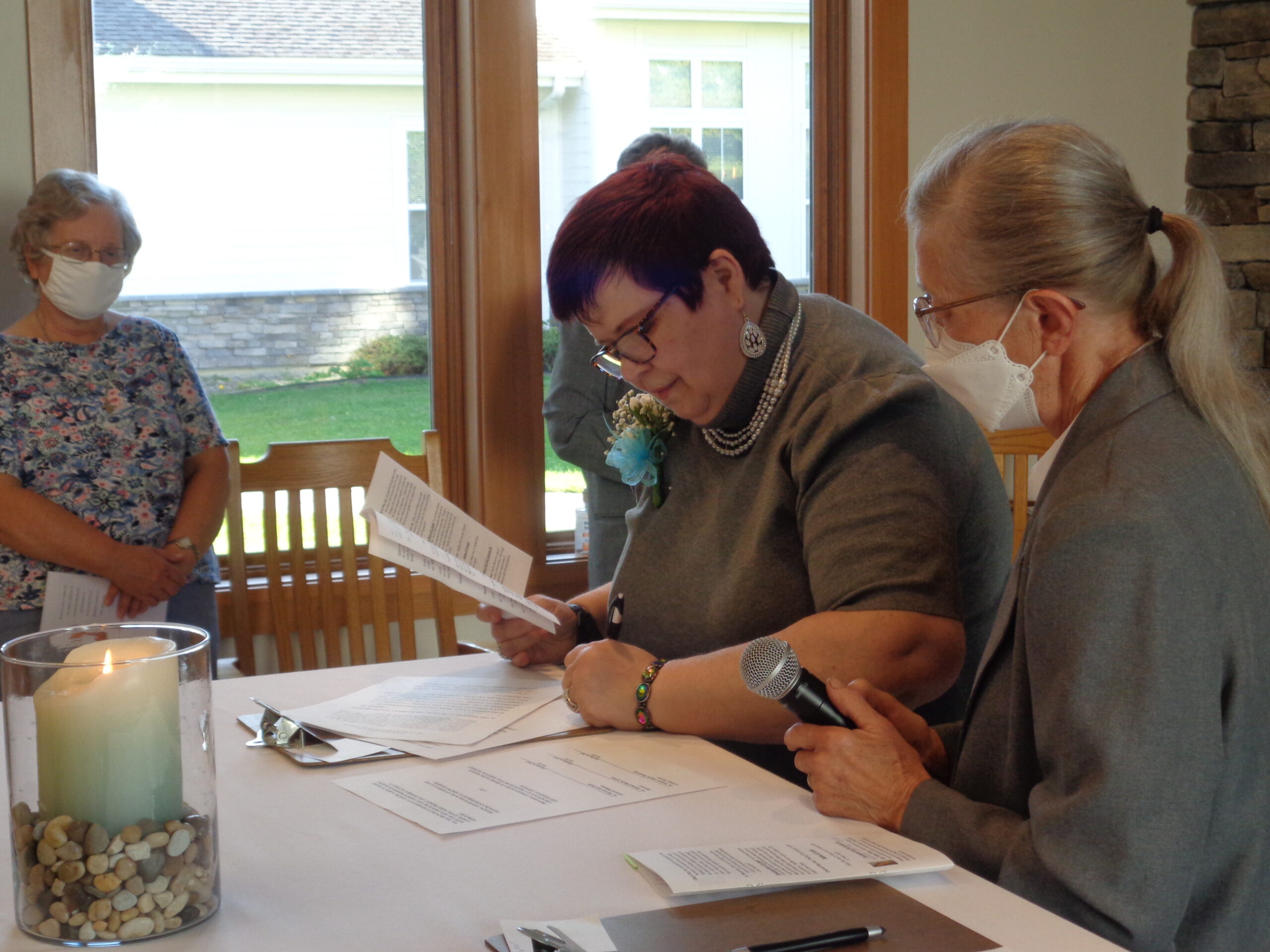 ©2020 Franciscan Sisters of Saint Joseph
5229 South Park Avenue, Hamburg, NY 14075
All rights reserved. No content or images may be reproduced in any form without permission.