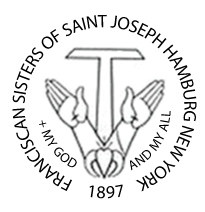 Franciscan Sisters of St. Joseph
Called by God into the Fraternity of Francis, We live in Simplicity, Servanthood and Joy. Renewing the spirit of Mother Colette Hilbert, "In all things Charity".
March 6th – 6:00pm
Come Join US for
STATIONS OF THE CROSS
With a theme of Caring for Creation
Our Mission & Vision
Helping to connect people to faith
We, the Franciscan Sisters of St. Joseph
Witness the Gospel in Joy and Peace,
Committed to prayer, service and care for all creation.
"Love will keep us together", a song from the 70s said. Jesus said that long ago in different words, "Love one another."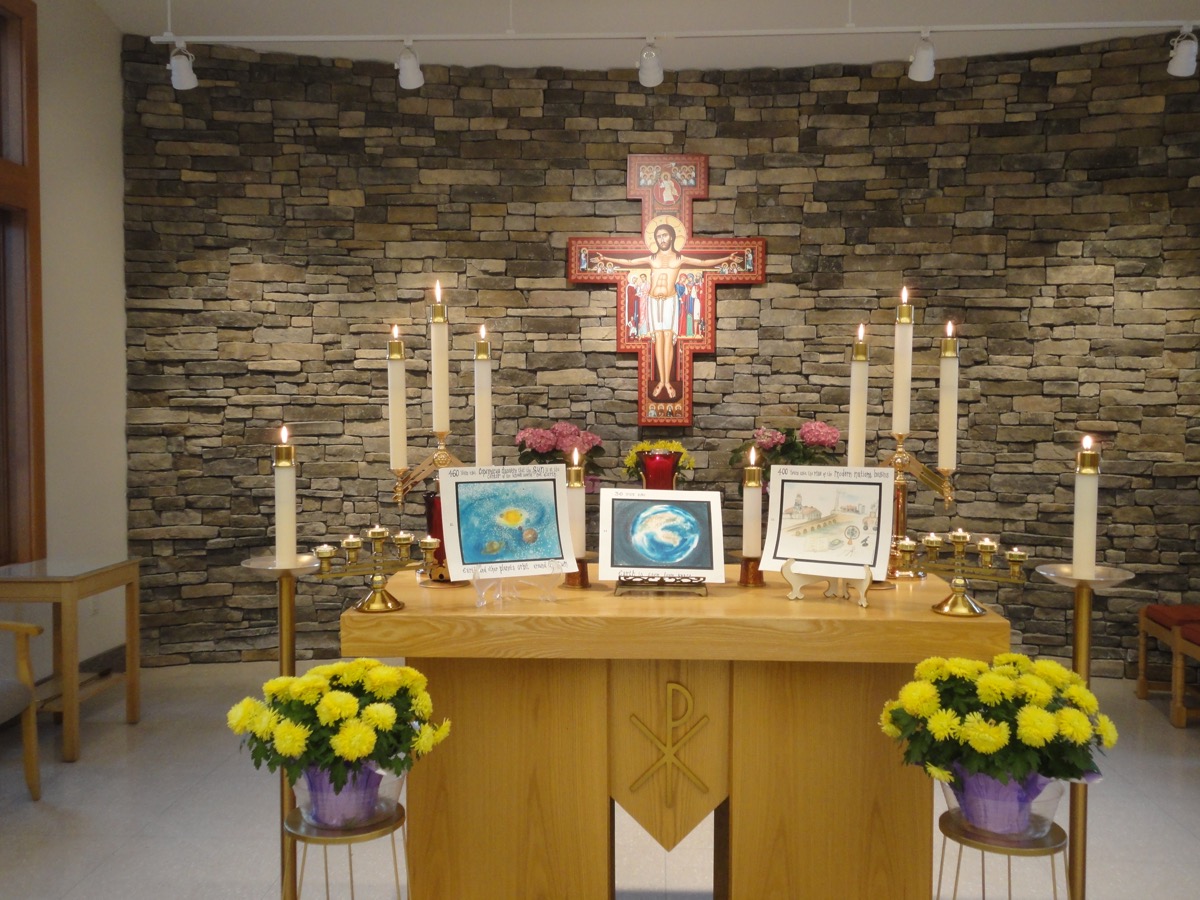 Our Chapel
Our Chapel is the heart of our home. The Sisters, residents of St. Francis Park and visitors come for Mass everyday of the week. It is a place of quiet where individuals can sit in solitude as well.
Fun Making Puzzles
The Franciscan Sisters of St. Joseph value community and time together. One group of Sisters put together an 8,000 piece puzzle of the Sistine Chapel!! Everyone at St. Francis Park enjoyed the finished product with a presentation on the history of the original painting. It was a wonderful opportunity to share our Franciscan joy with one another.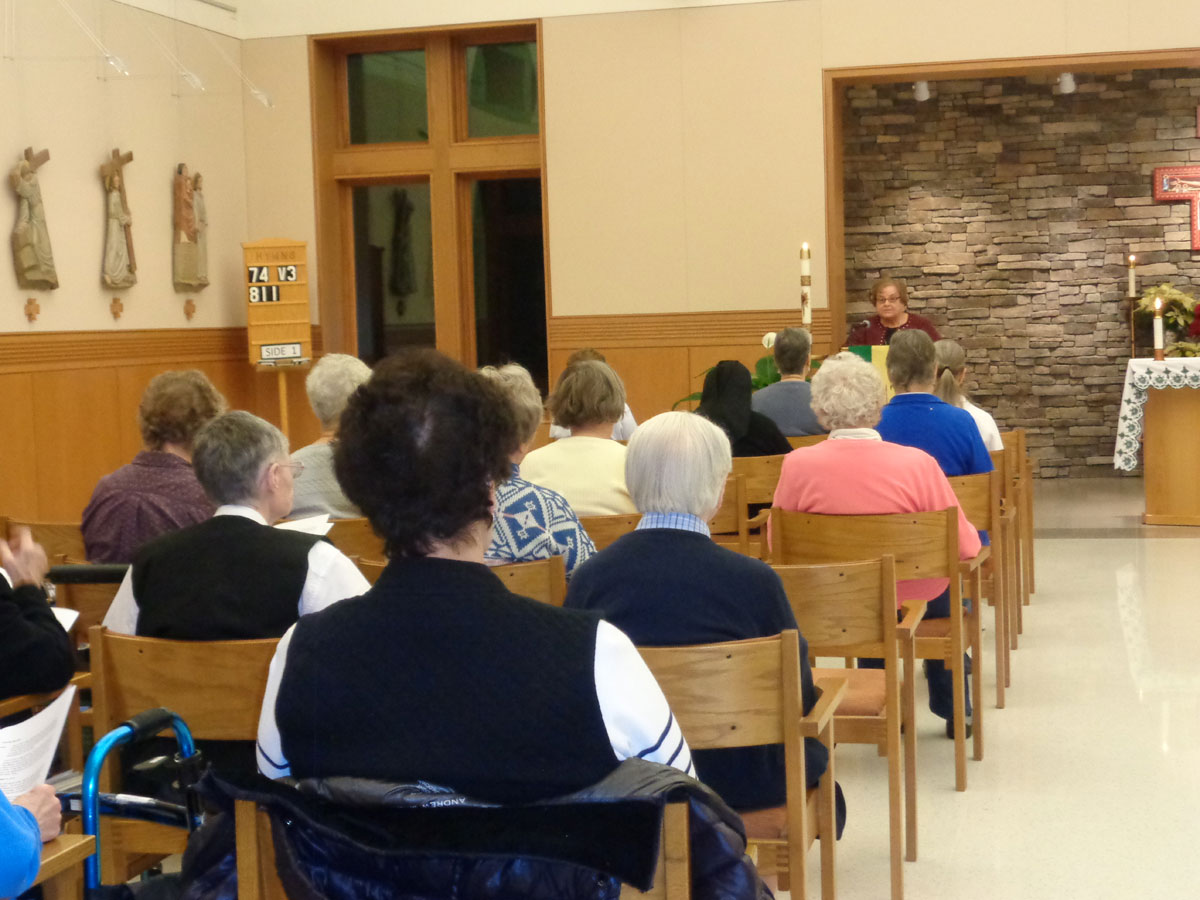 Praying
The Sisters share our concern for justice by inviting others to join us in the annual Peace Pole, Ending Human Trafficking and Care for Creation prayer services throughout the year.
What We Do
Lots of Ways to Get Involved.
Learn About Franciscan Spirituality
Prayer ~ Reflection
Remembrance Garden – A place that offers opportunities for prayer and quiet reflection.
Plan a Visit
©2020 Franciscan Sisters of Saint Joseph
5229 South Park Avenue, Hamburg, NY 14075
All rights reserved. No content or images may be reproduced in any form without permission.