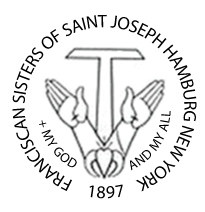 Franciscan Sisters of St. Joseph
Called by God into the Fraternity of Francis, we live in Simplicity, Servanthood, and Joy, renewing the spirit of Mother Colette Hilbert, "In all things Charity."
On Palm Sunday it is a tradition of the Sisters to weave, from the blessed palms, symbols of Holy Week.  Please watch the video below, which was created by Rev. Czeslaw M. Krysa from St. Casimir Parish in Buffalo, NY.
The Sisters in the video are Franciscan Sisters of St. Joseph.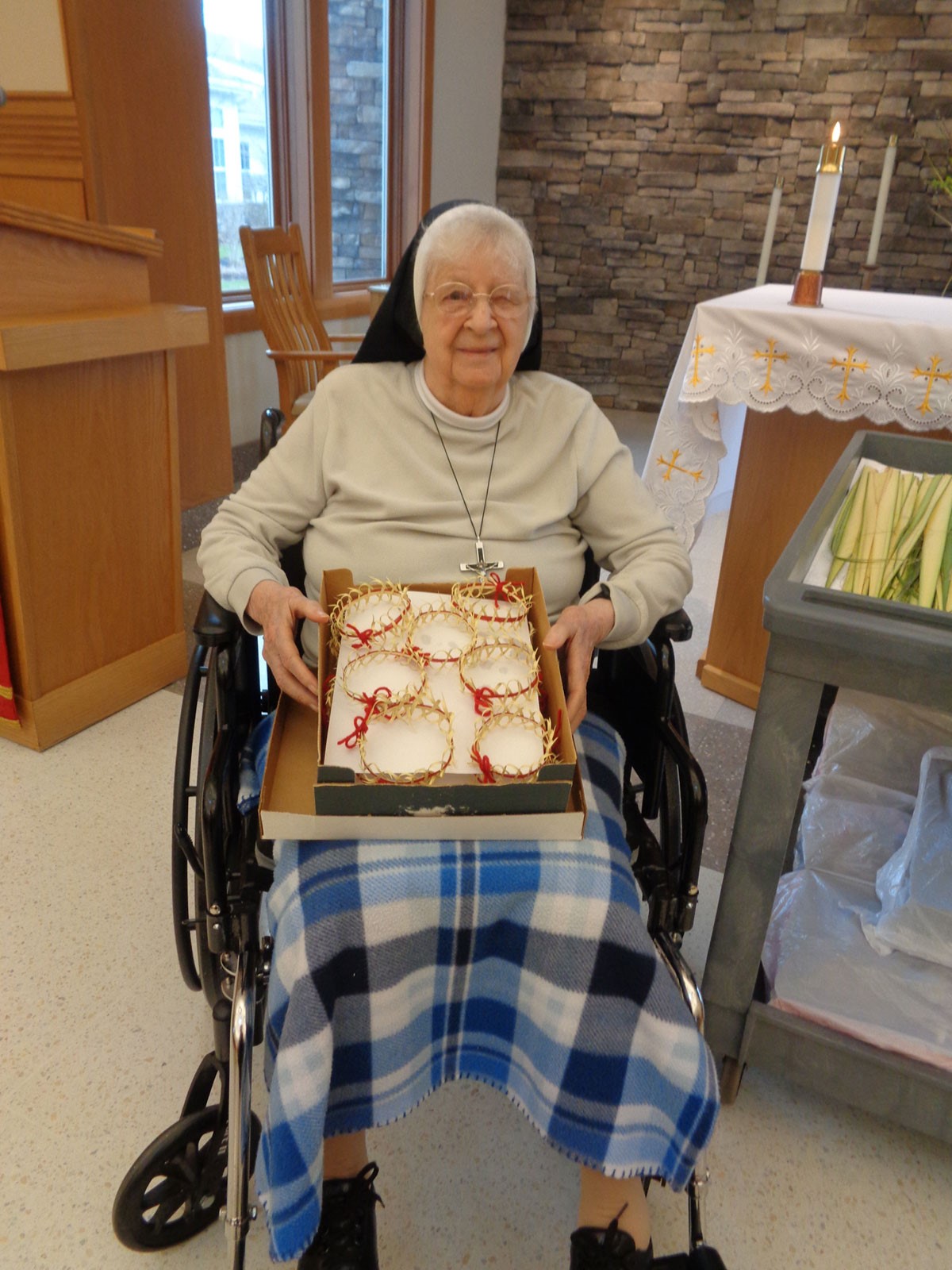 Prayer
Each Franciscan Sister of St. Joseph is praying together or privately for our world at this time. Some pray in Chapel, some in parlors. Wherever or however we pray, God is with us. Know that you and your families have us holding you tenderly in our hearts.
As St. Francis taught us by example, we not only pray when we pray together but our hope and our call is to "become a prayer", It is something all followers of Jesus are called to do.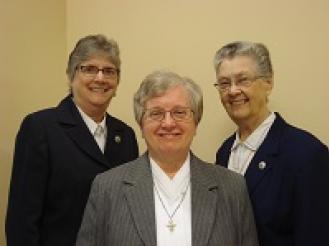 The Leadership Team of the Franciscan Sisters of St. Joseph was elected at the Congregation's 22nd General Chapter in July of 2018.
Elected were Sr. Marcia Ann Fiutko, General Minister, Sr. Jean Marie Cherry, General Councilor and Sr. Judith Elaine Salzman, General Councilor.
FSSJ Chapter Commitment
The Leadership Team will lead the members in fulfilling their Chapter commitment which reads in part: We… Embrace our Sacred Journey…to explore ways to embrace full participation in our community life, new expressions for our mission, and hope-filled plans for our future. We welcome God's invitation to co-create our future possibilities for the common good of God's people.
Celebrating Sister Mary Anne Siwak
Sr. Mary Anne Siwak's forty years of dedicated ministry at St. Francis of Assisi Parish in Athol Springs, NY was celebrated by dedicating the parish's new gathering space to her. The parish has been working on planning for a Gathering Space at the front of the Church this past year. When it came time to name the gathering space the parish unanimously voted to dedicate the space to Sr. Mary Anne Siwak, FSSJ. As stated in the program of the dedication, "Sr. Mary Anne has served St. Francis as a Teacher, Principal, Catechetical Facilitator and Collaborator in the many events, activities and programs of the parish. Through her example and service to God and God's people, she has been instrumental in leading innumerable people of all ages to a closer relationship with God and the Church".
At the dedication, Sr. Mary Anne and a number of her fellow Franciscan Sisters of St. Joseph, prayed with the parishioners and shared the joy of the blessing and dedication of the Sr. Mary Anne Gathering Space. As the plaque that was installed says, "Dear Sister Mary Anne, May God grant you His choicest blessings now and always! With grateful hearts, your Faith Community of St. Francis."
Fr. Ross Syracuse, OFM Conv, pastor and Sister Mary Anne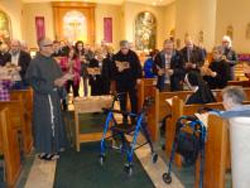 Appreciative Parishioners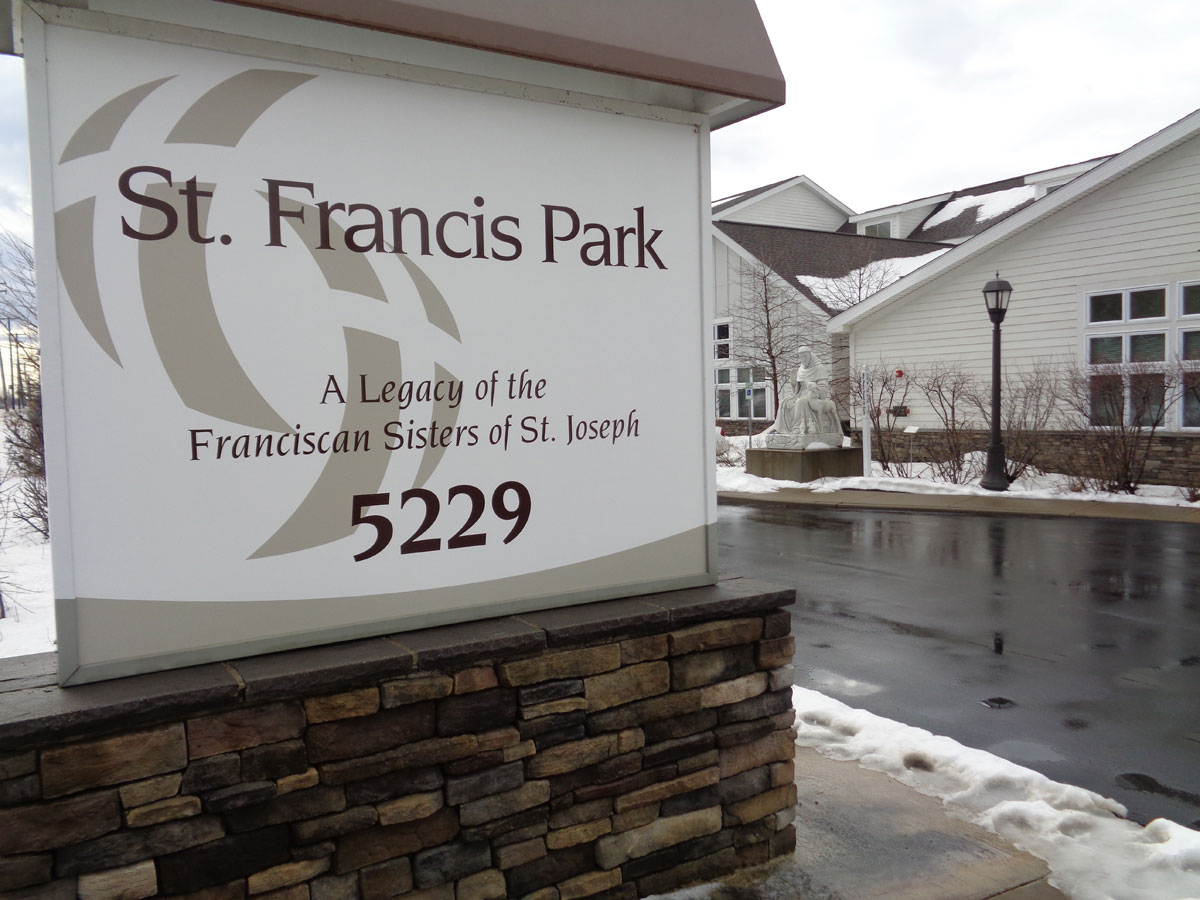 Becoming St. Francis Park
The Franciscan Sisters of St. Joseph have always been open to the Spirit of God and what God is asking of us at each time in history. In the 2000s the Sisters became more aware that we were being called to create a legacy of a new home – one that would be constructed in the Spirit of St. Francis's love of creation and one that would allow us to open our home, our spirituality and our hope for the future to others. In 2010 the new Immaculate Conception Convent was built (LEED Platinum) at 5229 South Park Avenue, Hamburg, NY.
In 2018, Catholic Health purchased Immaculate Conception Convent and helped the Sisters' vision become a reality with the opening of St. Francis Park, an independent living facility for seniors from all walks of life. We invite you to spend some time on this site to learn more.
©2020 Franciscan Sisters of Saint Joseph
5229 South Park Avenue, Hamburg, NY 14075
All rights reserved. No content or images may be reproduced in any form without permission.