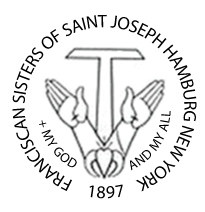 Franciscan Sisters of St. Joseph
Called by God into the Fraternity of Francis, we live in Simplicity, Servanthood, and Joy, renewing the spirit of Mother Colette Hilbert, "In all things Charity."
Christmas Cards for Meals On Wheels
The Franciscan Sisters of St. Joseph, with the residents of St. Francis Park, continued their tradition of signing cards for Meals on Wheels to be included in the meals at Christmas time.  Sr. Claire Ann Torla started the tradition many years ago as a way to reach out to others.  Sr. Frances Angela Olszewski coordinates the signing of cards and provides fun activities as we gather together. Sr. Michael Marie Jordan's family also assists in decorating envelopes.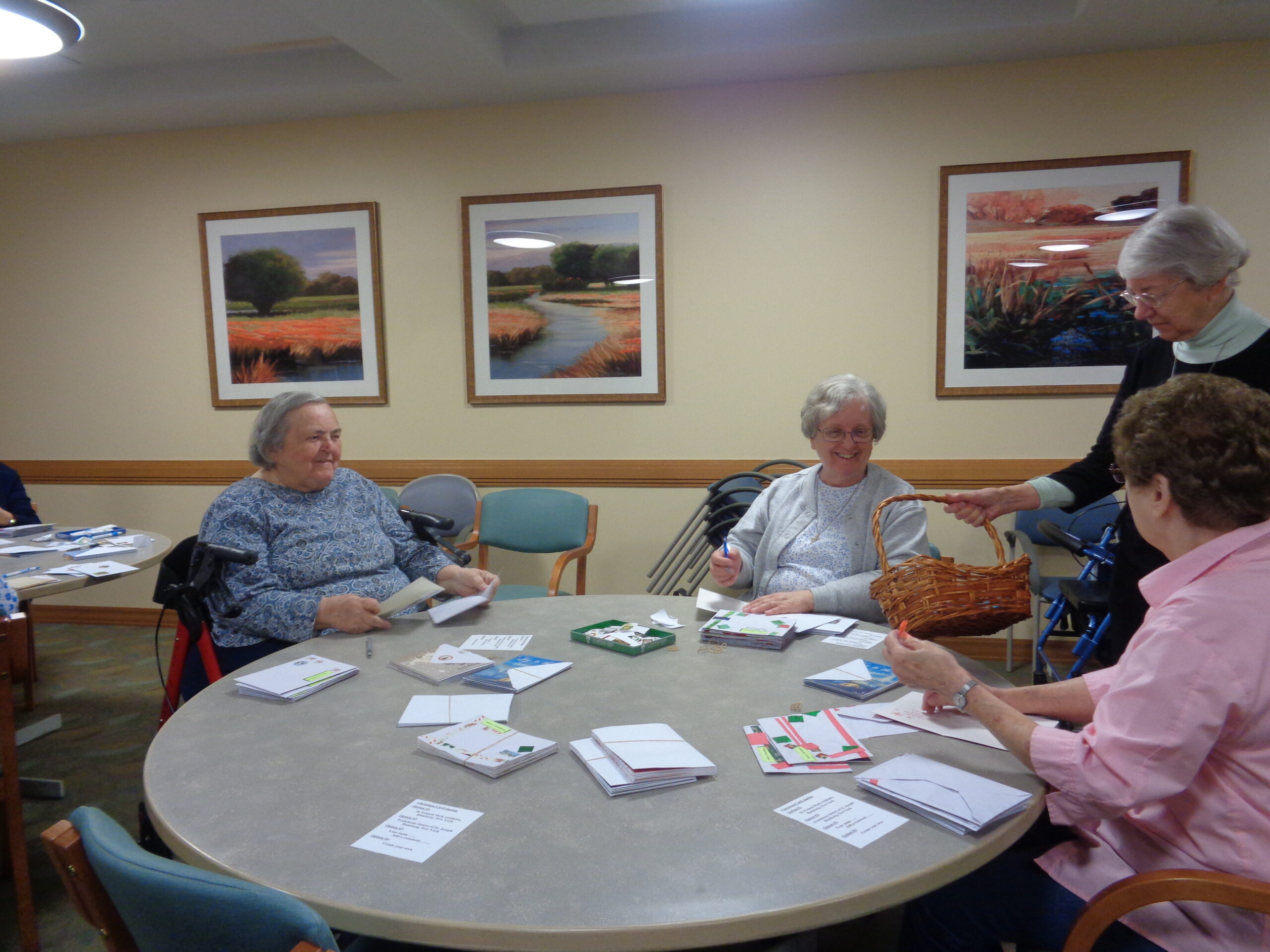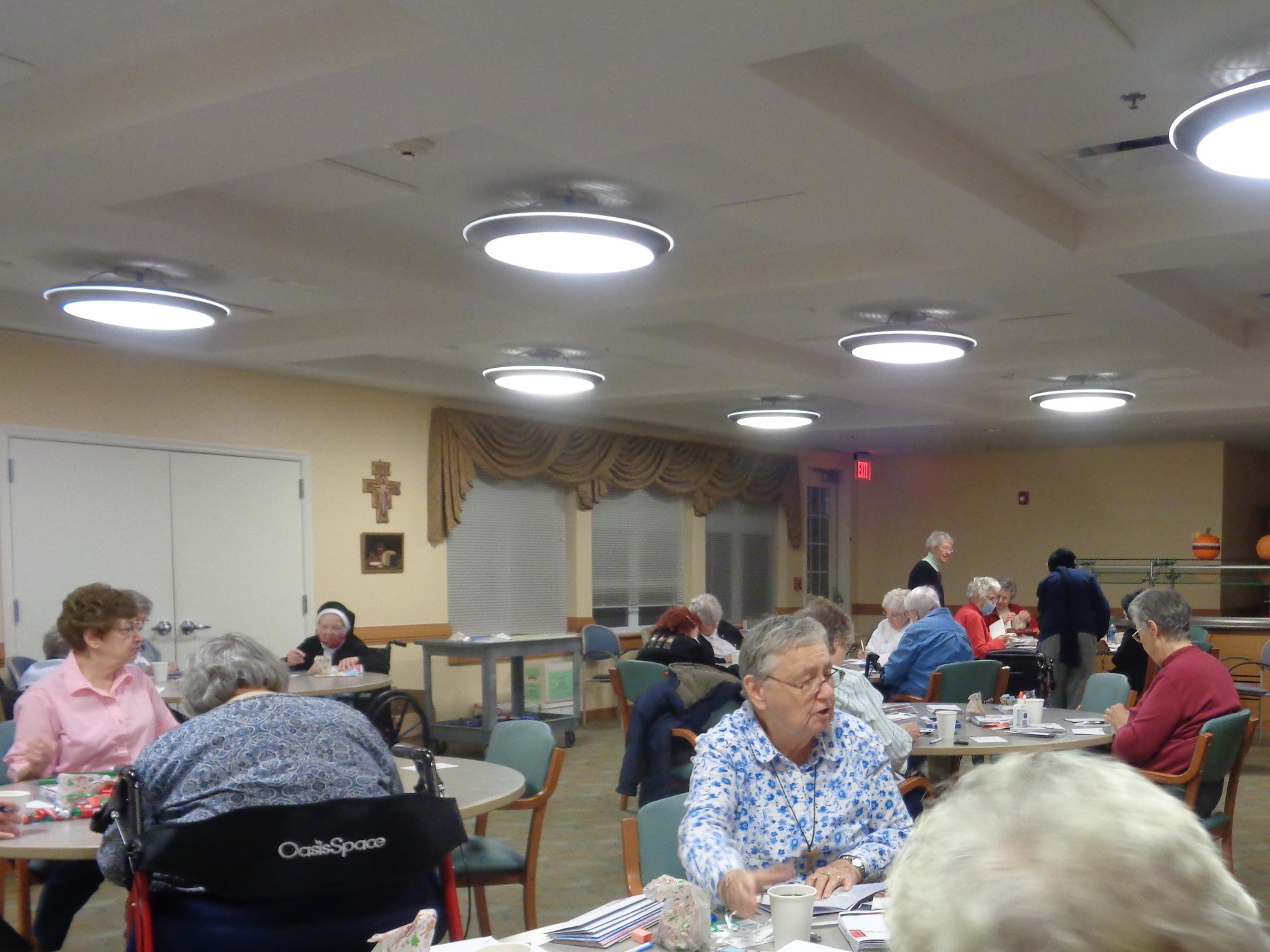 Coffee with the Sisters at St. Francis Park
Once a month the Sisters and residents of St. Francis Park gather to share Coffee with the Sisters. During this time we share coffee, goodies made by the Sisters, and stories of our lives and our faith.  This is an opportunity for the Sisters to share our congregational story as well as well as personal, and for the residents to share their stories as well.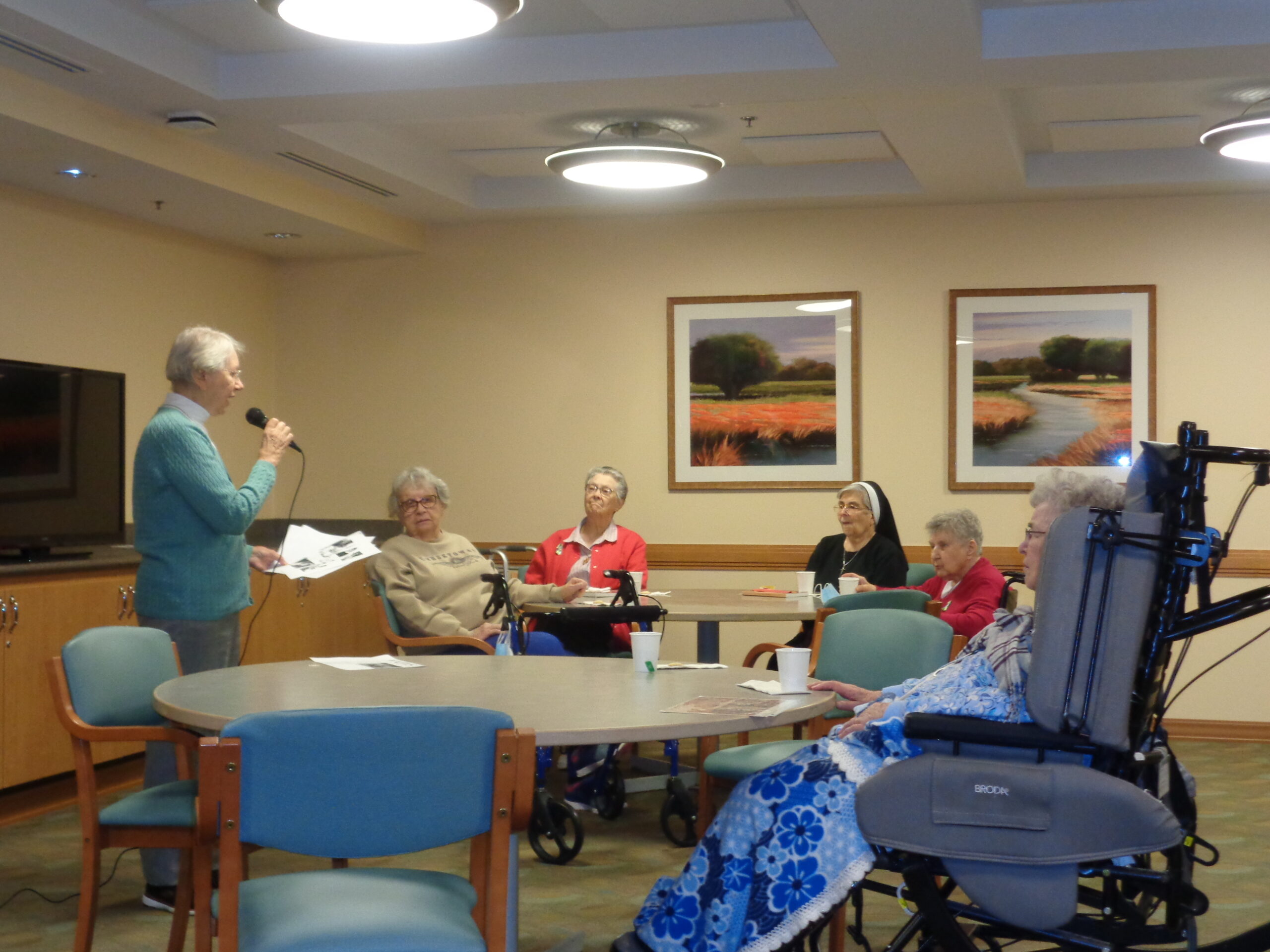 First Week of Advent
Advent is a time that we remember God became a human by Jesus being born of Mary.  The Incarnation – Jesus coming to wake us up to the reality that God Loves us and God wants us to wake up to this love.  This Advent, be attentive to slowing down so that we can wake up to what God is doing in us!
Hilbert College announced that a new baseball field and a new softball field has been named the FSSJ Field Complex, in recognition of the College's founding congregation, the Franciscan Sisters of St. Joseph (FSSJ).  The FSSJ Field Complex, which is slated to be completed for the Spring 2021 season, recognizes the generosity of the Sisters, whose sale of the property adjacent to Hilbert's campus specified that the fields would be made available for Hilbert's exclusive use.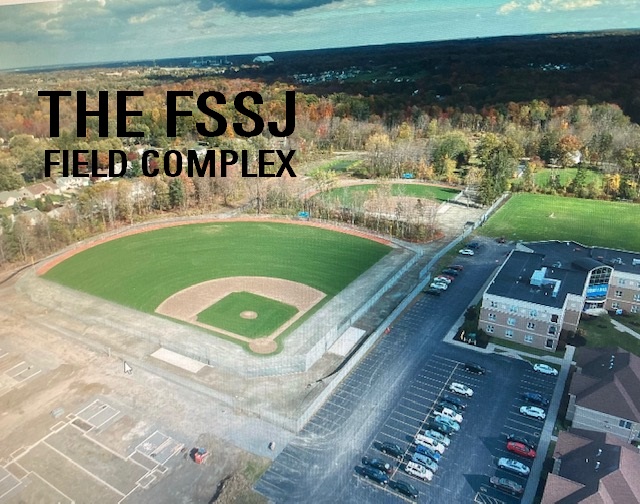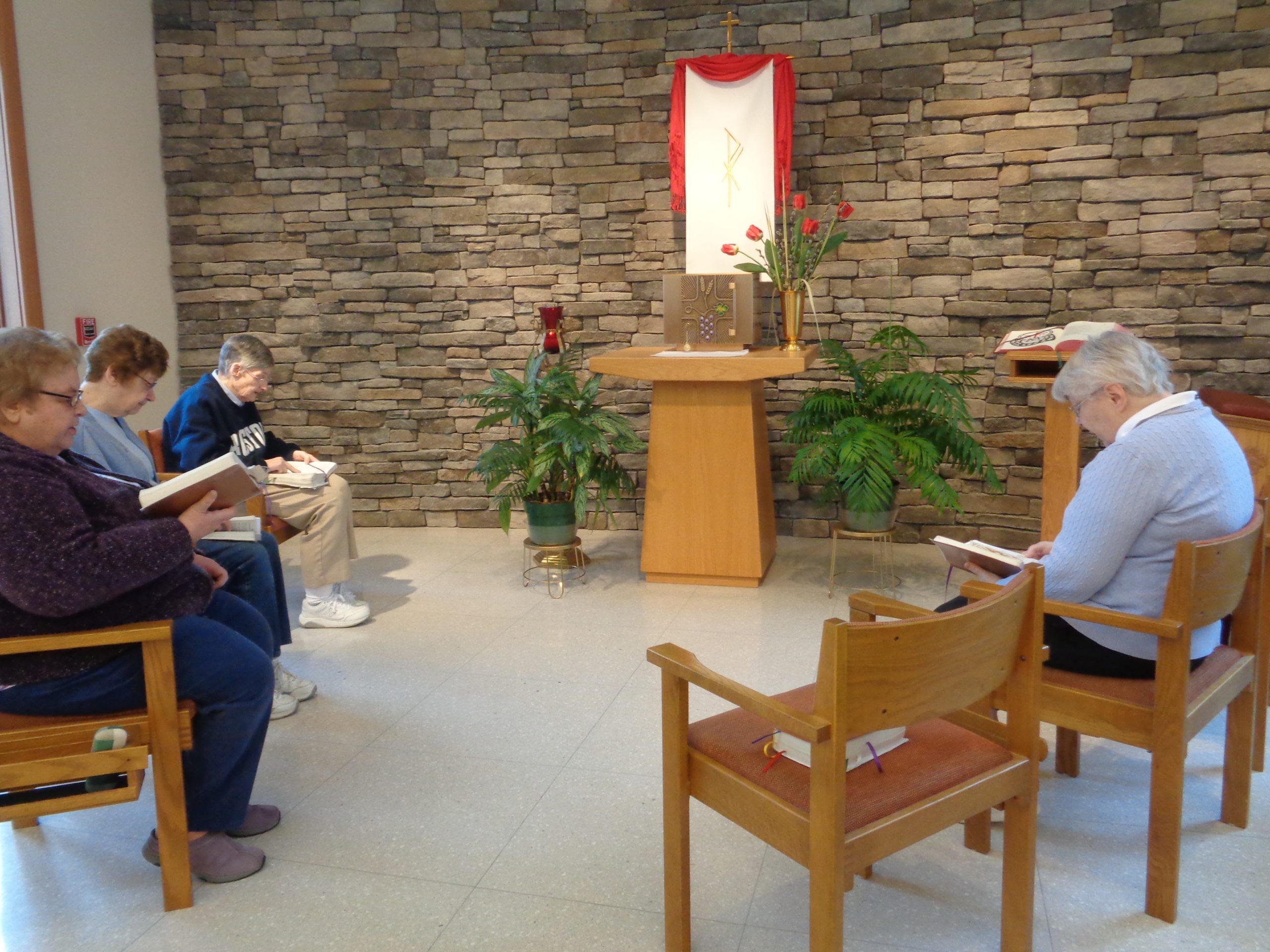 Prayer
Each Franciscan Sister of St. Joseph is praying together or privately for our world at this time.  Some pray in Chapel, some in parlors.  Where or however we pray, God is with us.  Know that you and your families have us holding you tenderly in our hearts.
As St. Francis taught us by example, we not only pray when we pray together but our hope and our call is to "become a prayer." It is something all followers of Jesus are called to do.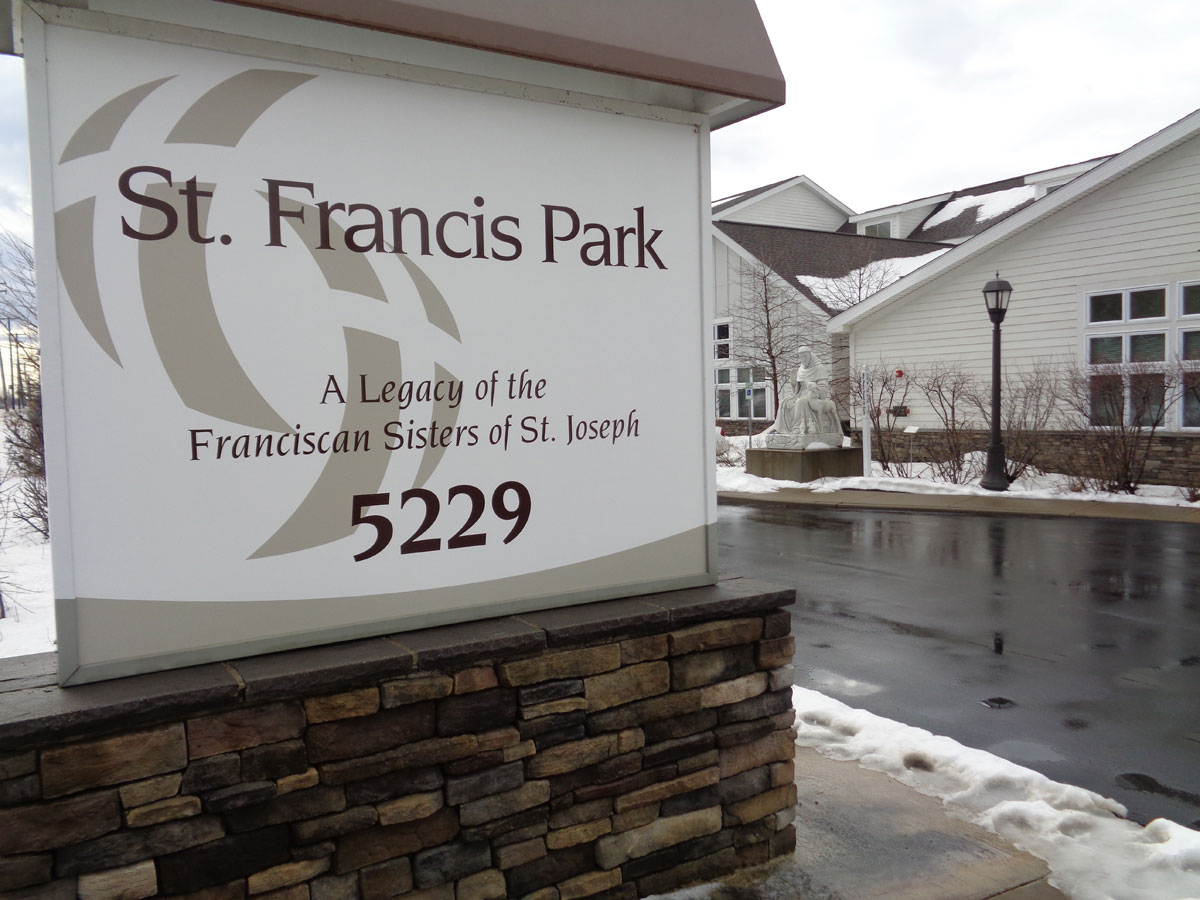 Becoming St. Francis Park
The Franciscan Sisters of St. Joseph have always been open to the Spirit of God and what God is asking of us at each time in history. In the 2000s the Sisters became more aware that we were being called to create a legacy of a new home – one that would be constructed in the Spirit of St. Francis's love of creation and one that would allow us to open our home, our spirituality and our hope for the future to others. In 2010 the new Immaculate Conception Convent was built (LEED Platinum) at 5229 South Park Avenue, Hamburg, NY.
In 2018, Catholic Health purchased Immaculate Conception Convent and helped the Sisters' vision become a reality with the opening of St. Francis Park, an independent living facility for seniors from all walks of life. We invite you to spend some time on this site to learn more.
©2020 Franciscan Sisters of Saint Joseph
5229 South Park Avenue, Hamburg, NY 14075
All rights reserved. No content or images may be reproduced in any form without permission.