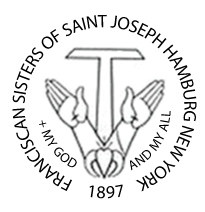 Franciscan Sisters of St. Joseph
Called by God into the Fraternity of Francis, we live in Simplicity, Servanthood, and Joy, renewing the spirit of Mother Colette Hilbert, "In all things Charity."
Prayer is an integral part of the life of each Franciscan Sister of St. Joseph. In particular, our sisters in our Care Community provide a "powerhouse of prayer."
We will gladly remember your intentions during our Morning and Evening Praise, daily Mass and our private prayers.
Please send us your requests by completing the form below.
The FRANCISCAN SISTERS OF ST. JOSEPH Prayer Remembrance Card Enrollment Program provides a beautiful, meaningful way to reach out to those who are special in your life. By using our cards, you are able to send messages of sympathy or best wishes as well as surround the recipients with the spiritual benefits of being remembered in the prayers and daily Masses of the Franciscan Sisters of St. Joseph.
Six designs include sympathy, prayers for health and blessings for special occasions. In each card there is space for you to inscribe the name of the person to be remembered as well as a space for your signature and personal message. Whenever you use one of our cards, simply mail the REMEMBRANCE CARD REPLY FORM, enclosed with each card, back to us.
For images of each card and to order your cards, please view the order form below, print it out, and indicate the number of each card you would like. Mail to Sister Lynne Schimminger FSSJ 5229 South Park Avenue Hamburg NY 14075. Or, stop by St. Francis Park and pick up a few in the FSSJ Heritage Room.
Our lives are made up of a continuous stream of significant moments. Whether it be the happiness and promise of a wedding, the tenderness and excitement of a newborn, or the sadness that comes with the death or serious sickness of a loved one, friend or colleague – in each instance we look for meaningful ways to connect. Sometimes material gifts or words do not fully convey our sentiments. Our Prayer Remembrance Cards continue to offer a way to mark these special moments with your heartfelt greetings.
Because these cards promise remembrance in the daily Masses, prayers and good works of the Sisters, each card you send is a wonderful personal expression of your love and thoughtfulness as well as a gift in support of the good works of the Franciscan Sisters of St. Joseph. Your gift helps us in our work and in the care of our Sisters.
Please consider using our Prayer Remembrance Cards to honor your loved ones whenever that next significant event needs that extra special touch of warmth. The recipients of your cards will experience your thoughtfulness and care as they feel your support and the heartfelt embrace of our Sisters' prayer.
Please click here to fill out form to order cards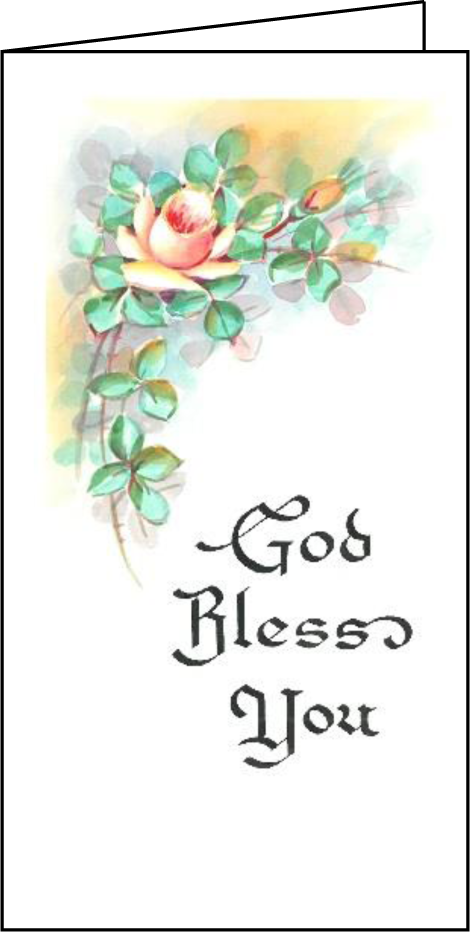 ©2020 Franciscan Sisters of Saint Joseph
5229 South Park Avenue, Hamburg, NY 14075
All rights reserved. No content or images may be reproduced in any form without permission.