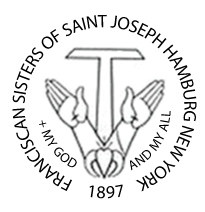 Franciscan Sisters of St. Joseph
Called by God into the Fraternity of Francis, we live in Simplicity, Servanthood, and Joy, renewing the spirit of Mother Colette Hilbert, "In all things Charity."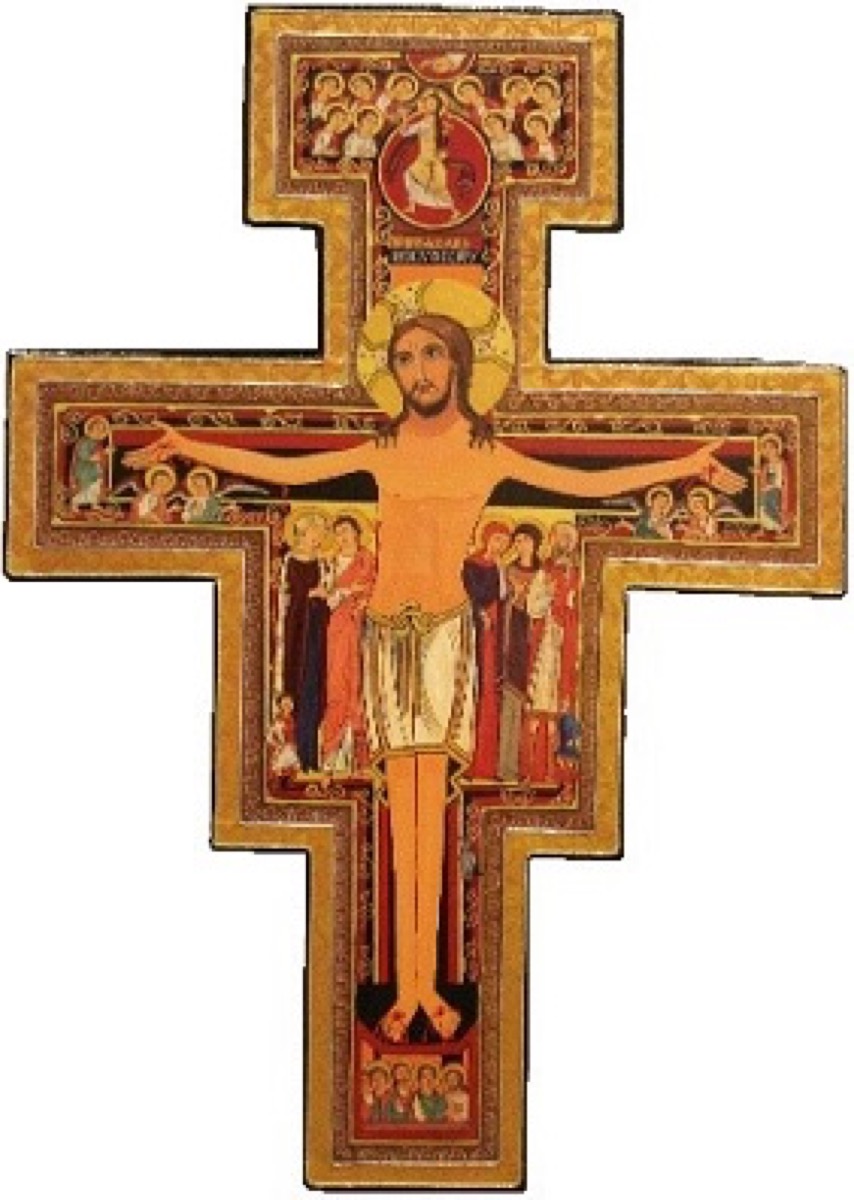 St. Francis of Assisi's life was one of constant change of heart (conversion) from a selfish way of living to a way of living for others. He could only do this through deep, contemplative prayer and by helping those in need, accepting and caring for all people, because they were his sisters and brothers.
Because of the way St. Francis lived, Franciscan Spirituality has always involved both action and contemplation. St. Francis proclaimed the Gospel of compassion and care for creation while living in solidarity with the poor. He also spent months in the mountainous forests above Assisi, praying in deep contemplation, often in caves and abandoned places. (Franciscan Action Network)
St. Francis embraced the leper of his time and visited the Muslim Sultan during the greatest of fighting, the Crusades, and he called all of creation Brother and Sister because he intuited that all of creation- humans, animals, plants, sun, moon, wind, and water -were created by a loving God, therefore, we are Sister and Brother to all.
Because of the way St. Francis lived, those who follow the Gospel in the Spirit of St. Francis try also to embrace the leper of our time – all those who are marginalized and looked upon as not belonging. We, followers of Jesus and Francis, love creation and desire to work toward caring for creation because Earth is, as Pope Francis says, "Our Common Home."  We are called to see all of creation as Sister and Brother and act accordingly.
To learn more about St. Francis and St. Clare ….
Franciscan Contemplation and Action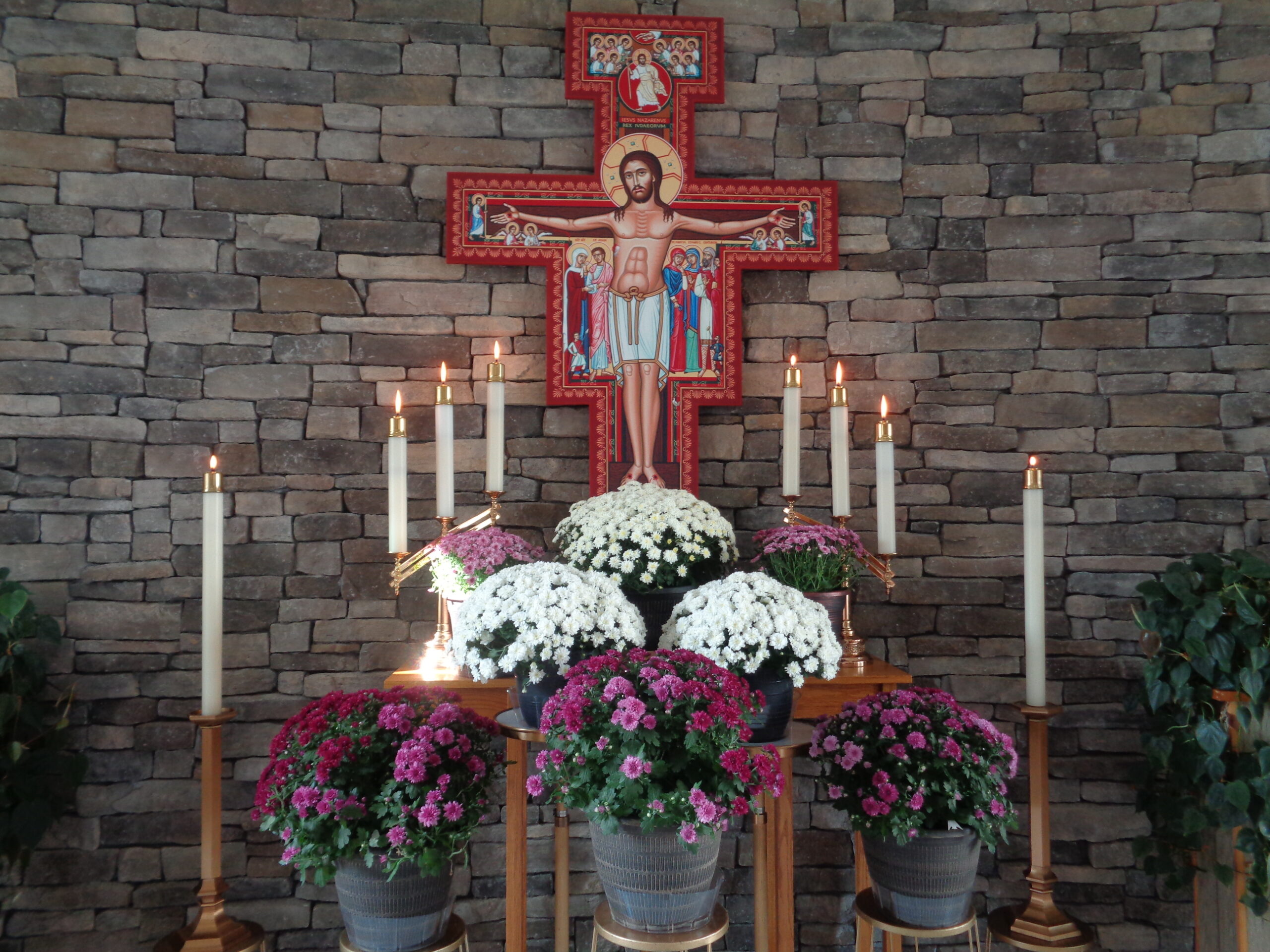 William Short, OFM The Legacy of St. Francis and St. Clare
Books about Franciscan Spirituality

Eager to Love: The Alternative Way of Francis of Assisi by Richard Rohr, OFM
Francis of Assisi and the Future of Faith by Daniel Horan, OFM
FRANCISCAN STUDIES PROGRAM
The Franciscan Sisters of St. Joseph have created a high school program entitled Franciscan Studies Program: Lessons on Franciscan Spirituality through the lives of St. Francis, St. Clare, and Colette Hilbert, FSSJ. Each component/year focuses on one of the four Third Order core values of humility, poverty, conversion, and contemplation. The two-week components are all inclusive with complete lesson plans; readings from Francis, Clare, and Colette Hilbert, Foundress of the Franciscan Sisters of St. Joseph (these can be substituted by readings of other founders/Franciscans); reflection questions; study of a Franciscan symbol; prayer service; suggested assessements and a bibilography.
To purchase a copy of the 117 page program in a binder for forty dollars ($40.00), please contact Sr. Jean M. Cherry, FSSJ at jcherry@fssj.org
Renewing the spirit of Mother Colette Hilbert, "In all things-Charity." The message of the Gospel is one of love. Through our ongoing conversion and with compassionate hearts, we commit ourselves to a way of life that leads to a living transformation into Christ in personal and communal endeavors.
                                                                          (FSSJ Constitution, 7)
©2020 Franciscan Sisters of Saint Joseph
5229 South Park Avenue, Hamburg, NY 14075
All rights reserved. No content or images may be reproduced in any form without permission.