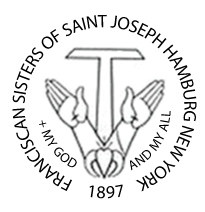 Franciscan Sisters of St. Joseph
Called by God into the Fraternity of Francis, we live in Simplicity, Servanthood, and Joy, renewing the spirit of Mother Colette Hilbert, "In all things Charity."
My Twenty Year Journey in Trenton, NJ

Sister Karen Crawford, FSSJ

Last year the Franciscan Sisters of St. Joseph celebrated their 125th anniversary of the founding of the Franciscan Sisters of St. Joseph on September 8, 1897. I felt inspired to write my 20 years journey in Trenton, NJ, the sacred place where it all began.
I arrived in Trenton in August, 1994 to prepare for teaching second graders.  What was there to fear as teaching had been my ministry for 26 years already and I truly loved it. 
After two years teaching second graders, it was decided to close St. Stanislaus School due to low enrollment.  This was quite a blow to the Sisters, parents and students, and many tears were shed. I came to love Trenton along with the parents, children and parishioners.  Some of the Sisters decided to move to Hamburg or find another ministry.  Sister Loretta and myself were the only two Sisters left to minister in Trenton.  Our prayer was, "God, where will you lead us next?"  Our pastor was beginning to have health issues and was unable to visit the homebound, those in hospitals and those now in nursing homes.  He then approached us and asked if we would be able to remain in Trenton as pastoral ministers for the parish.  New windows and doors were opening for us.  We gave a humble "Yes", even if we did not know all that it entailed.  Sister Loretta and I went to chapel to thank God and Mother Colette that we could minister in Trenton for a bit longer.  I felt a deep love for Colette was growing and a strong love of our heritage as Franciscan Sisters of St. Joseph was taking root in me. 
Our ministry took on a new vision and path that was very uplifting.  New relationships began to emerge as we brought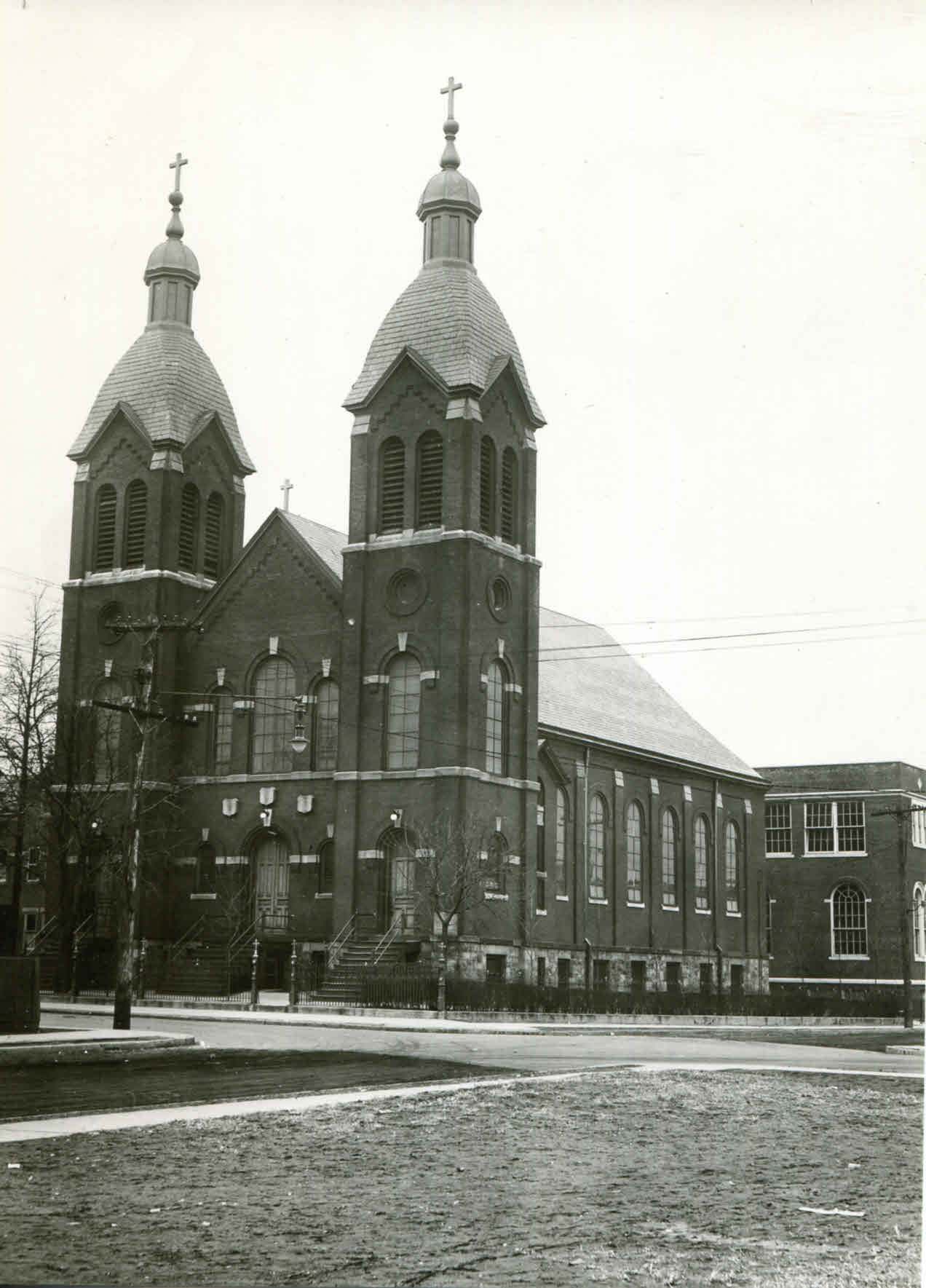 Eucharist to those homebound, in hospitals and nursing homes.  Stories were told that inspired us each day.  The neighborhood was beginning to take on a new look as the Polish families began to move to new communities and diverse ethnic groups moved in.  Sister Loretta and I found this to be a blessing to us.
There seemed to be more needs to be met for the families as people began to give us clothes and extra food to distribute among the families.  We kept our porch light on as a sign of welcome for anyone who was in need of extra clothes or food or just a listening ear.
Many times I sat on the steps of St. Stanislaus Church gazing across the street to 71 Randall Street where Colette lived with her Sisters.  I would envision what it was like in the 1800s and the needs that Colette and her Sisters met at that time.  I imagined her coming from her home and walking the streets with baskets of food and herbal medicines for those who were sick or needed assistance.
It was during those reflective times on the church steps that I understood that Colette's story needed to be told and proclaimed.  Sister Loretta and I began the FSSJ Associate Program of individuals who felt the call of being a Franciscan in the light and teachings of Francis, Clare and Colette Hilbert. They learned our FSSJ charism and way of life.  The Associates met each month and we were able to see their love and devotion of the Franciscan Spirit.  How proud they were when they realized that Mother Colette lived and served in their neighborhood and community.  They began to say, yes, Trenton is holy ground because a good and holy woman had walked the streets, always stretching her hands and heart in serving so many people.  As the years passed, a new realization was given to us.  The parish was growing smaller even though we had merged three parishes.  Reality began to sink in and even though it was so difficult to let go, the words of St. Francis became so clear, "We have done what was ours to do.  May Christ teach you what is yours to do".    
The week before Sister Loretta and I left Trenton to return to Hamburg, we held our last FSSJ Associate meeting.  At this meeting we asked our Associates if they were able to continue the ministry and charism of Mother Colette Hilbert in Trenton and the surrounding area.  With a unanimous yes, we passed the torch onto our dear Associates.  It was that day that Sister Loretta and I truly believed in our hearts that the flame of Fraternity, Simplicity, Servanthood and Joy would continue to make an impact on all.  The legacy will continue.  We are eternally grateful to our FSSJ Associates for their humble Yes!
God has constantly been our companion on the journey as we walked with much joy and he has been our consoler in times of difficulties and challenges.
As a Congregation the Franciscan Sisters of St. Joseph have been honored to continue to build the Church among the holy people of Trenton. Our model, inspiration and visionary has always been our  beloved Colette Hilbert who planted the seed, watered and nurtured it and left a tremendous legacy for her daughters to continue the vision and the dream.  This we have done amidst many joys and sorrows.  Knowing we walked on holy ground and carried her spirit in our hearts.
Our ministry in Trenton will always be enfleshed in us and our prayers and hope is that the people of Trenton will be those living stones to rebuild the Church and to continue the legacy and prophetic dream and vision of Colette Hilbert.  We humbly place this divine undertaking in gentle hands and loving hearts.
©2020 Franciscan Sisters of Saint Joseph
5229 South Park Avenue, Hamburg, NY 14075
All rights reserved. No content or images may be reproduced in any form without permission.