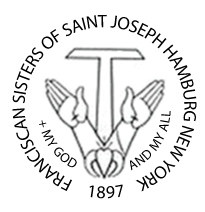 Franciscan Sisters of St. Joseph
Called by God into the Fraternity of Francis, we live in Simplicity, Servanthood, and Joy, renewing the spirit of Mother Colette Hilbert, "In all things Charity."
Thoughts for your journey through life….
FRANCIS OF ASSISI
Assisi is an Italian city of beauty, it is a repository of art and of treasures, a city of charm and of churches with hilltop castles and ruins.  But, pilgrims don't come for castles and ruins, tourist don't come for churches and Franciscans from the world over don't come for art and treasure.  They come because of a man—Francis of Assisi-who altered the ages in his manner of living.  Not the city but the saint is the essence of its greatness.   It was Francis who by his life and example consecrated the ground and made it holy.
There is something about Francis, something that resonates deep within us.  Dante born two generations after Francis explained it well when he said of Francis that he rose like a sun to illumine everything with his rays, so that "his good influence began to bless the earth."
Francis' life merged and blended into that of Jesus.  He expressed in dramatic, poetic form his inner feelings—his view of the world, his love of his Creator.  Francis' deep love for the incarnation inspires him to view nature as holy.  The universe is a sacred place and all that God has made is like God—holy.  His Canticle of Creation sums up Francis' abiding and integrating sense of God and God's presence in all that exists.  The focus of his eye was a world immersed in and flowing from the mystery of God's presence.  He was overwhelmed with gratitude when he reflected on the gift of creation, he knew that the mystery made "holy" everything on earth.  Francis is someone who lived comfortably on this earth.  His spiritual genius is a balanced view of his own humanity.
People by the thousands followed Francis because he taught them—and by example showed them—how to come alive.  Then the mission accomplished he demonstrated how to die—in dignity and joy.  Francis knew the deep secrets of living and of dying.  His life and his death, have infinite lessons for us all.  If we follow Francis' gospel way we do not need to go to a place made holy by others, rather we are to make every place where we are and go holy.  In this way, as we journey through life we not only gain something we also leave something behind.  Francis has taught us that the call to holiness is not merely for religious—it is for all.  Our God is a God of history who works within the context of a given historical period and within the lives of the people who populate it.  Each one is called to holiness—called to consecrate the ground upon which they walk in the midst of the noise, the hubbub and the intense activity of their lives.
Francis lived the gospel message clearly with his whole heart.  He absorbed it, lived with it, and sent it with renewed strength across the hills and mountains into the future.  Now it becomes our turn to consecrate the ground where we live and work and make it holy by making our lives holy.
Sister Ann Lyons, FSSJ
Associate Program
The call to our Associate Program
Our FSSJ Associates are women and men who desire a deeper Christian spirituality in relationship with the Franciscan Sisters of St. Joseph. Associates and Sisters together become an effective visible presence of Gospel living as sisters and brothers to all of God's creation.
Eligibility
• Women and men, married or single, 21 years of age or older of any Christian denomination
• Must be spiritually, physically, and mentally capable of sharing the mission of the Franciscan Sisters of St. Joseph
After a period of formation, these persons make a formal commitment, in association with a local community, to support the values, charism, and vision of Mother Colette Hilbert as well as participate in the corporate mission of the Church.
For more information contact:
Sr. Michael Marie Jordan, FSSJ
Director Associate Program
5229 South Park Avenue
Hamburg, NY 14075
Phone: (716) 649-1205
Fax: (716) 202-4940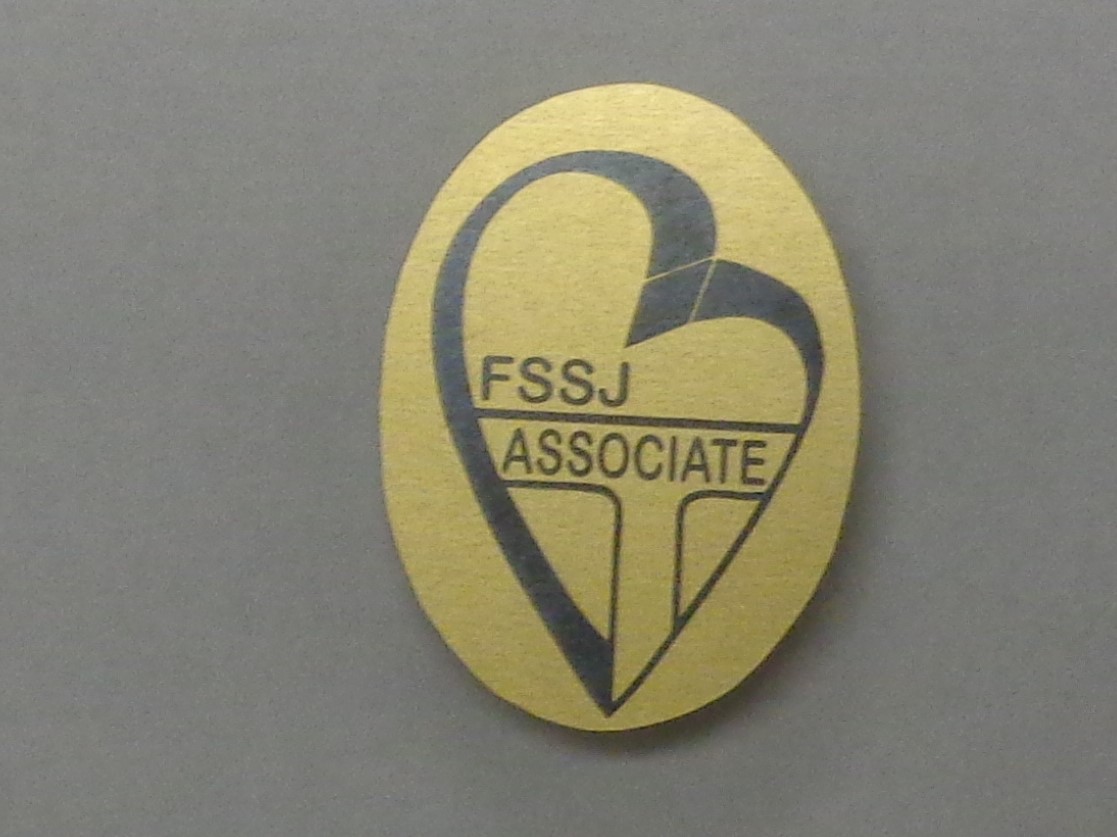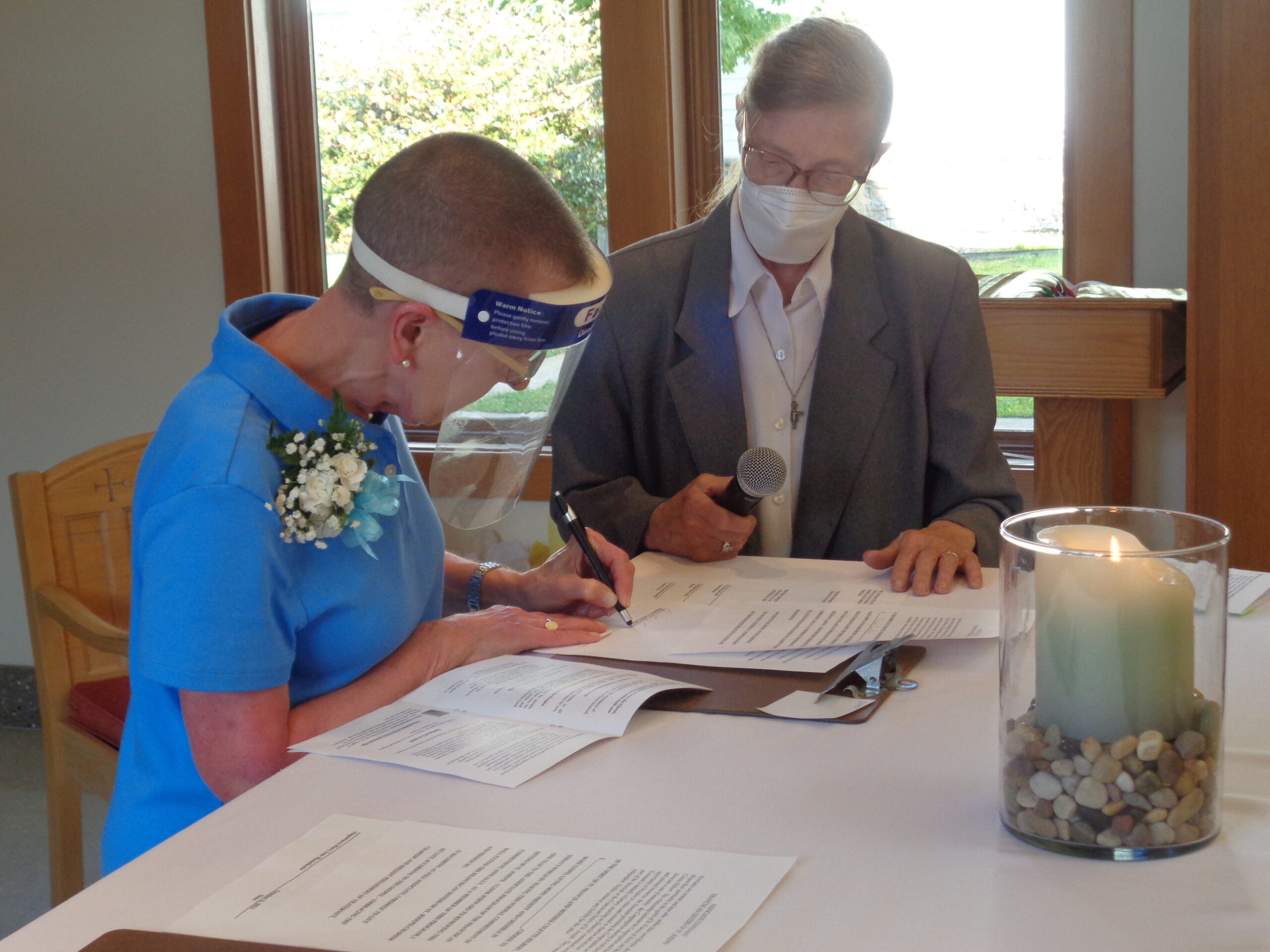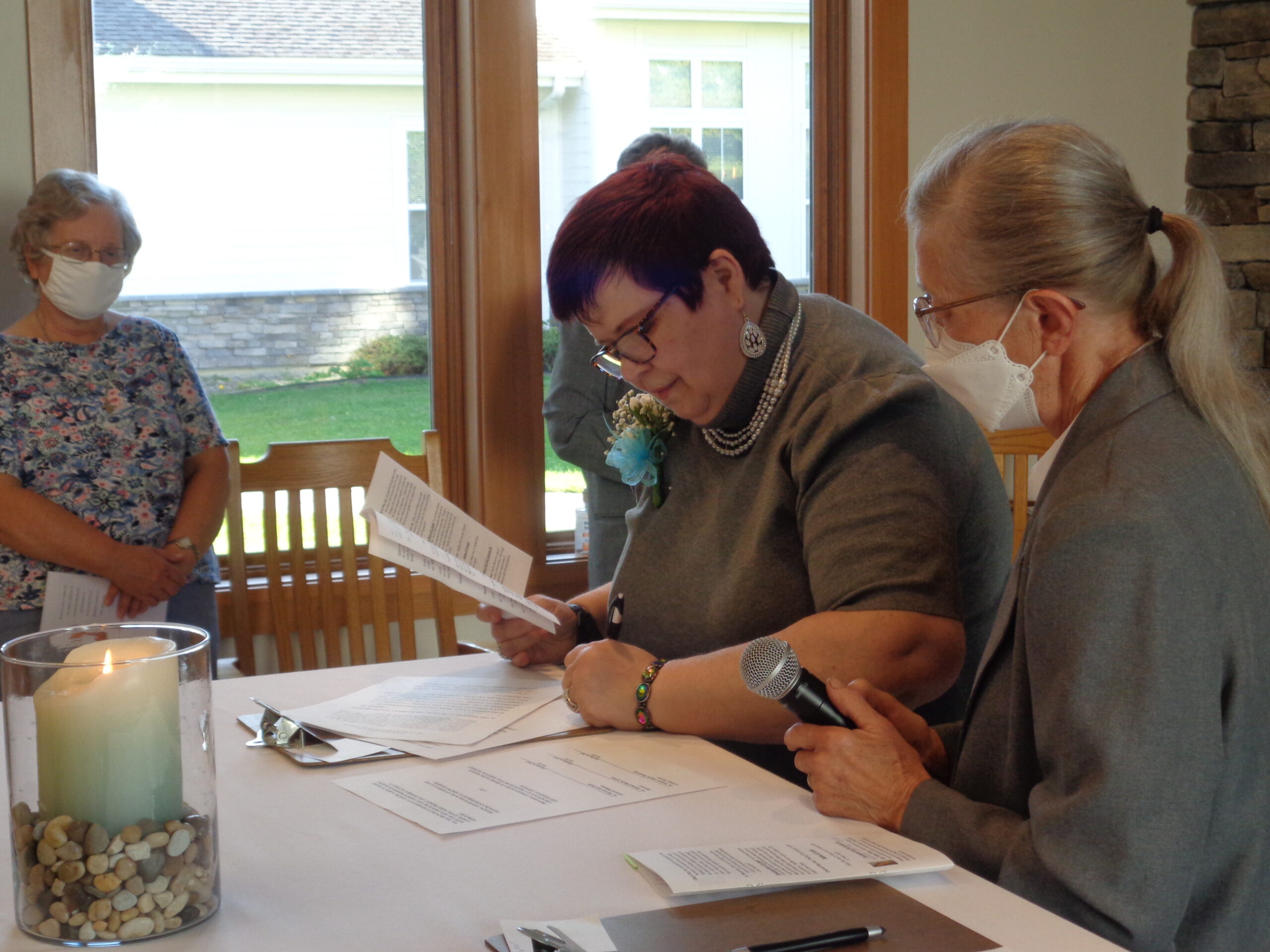 ©2020 Franciscan Sisters of Saint Joseph
5229 South Park Avenue, Hamburg, NY 14075
All rights reserved. No content or images may be reproduced in any form without permission.