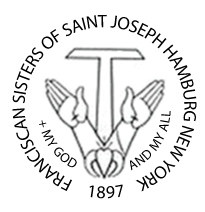 Franciscan Sisters of St. Joseph
Called by God into the Fraternity of Francis, we live in Simplicity, Servanthood, and Joy, renewing the spirit of Mother Colette Hilbert, "In all things Charity."
Thoughts for your journey through life….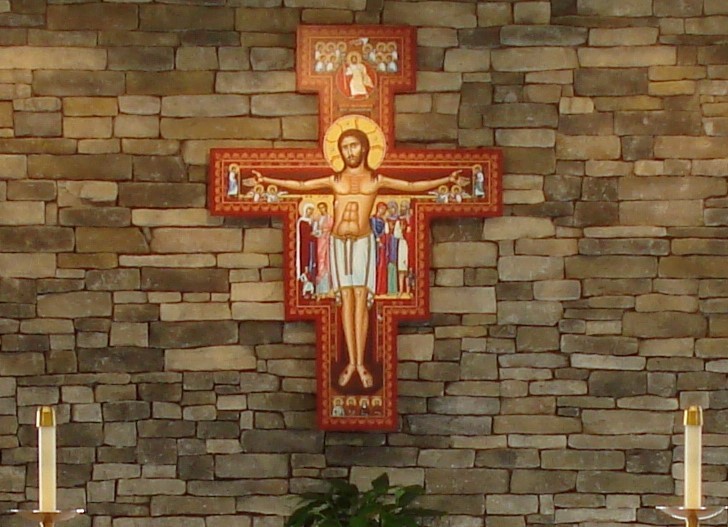 The Cross of Invitation, Welcome, and Love
The San Damiano Cross by Sister Jean Cherry, FSSJ

Francis' conversion began when he heard Christ on the San Damiano cross invite him to rebuild His church. I've often pondered why Francis was attracted to this particular cross. I think Francis, who came to relate to everyone as brother or sister, saw this cross as one of invitation, a cross of welcome into life with Christ. We see Christ in full stature, in his ultimate act of sacrificial love with his arms outstretched for all persons. Unlike any other cross, Christ shows himself surrounded by those who love him – Mary, John and Mary Magdalen. We see, too, a rooster who represents his friend Peter who loved Christ deeply but who, in his human weakness, betrayed Christ when he was in his greatest need. Surprisingly, Jesus is also accompanied by those who did not love him – a centurion oppressor and Roman soldiers who participated in the crucifixion. And then we see the ordinary onlookers, like you and me, who were there to see the One about whom they had heard so much.
On this cross of San Damiano, Francis could see a Christ who invites, welcomes and loves all persons and he knew that he, too, was among them. You are too! I invite you to gaze upon this cross and see yourself among the sisters and brothers, as one in communion among the invited, welcomed and loved.
©2020 Franciscan Sisters of Saint Joseph
5229 South Park Avenue, Hamburg, NY 14075
All rights reserved. No content or images may be reproduced in any form without permission.